Spotlight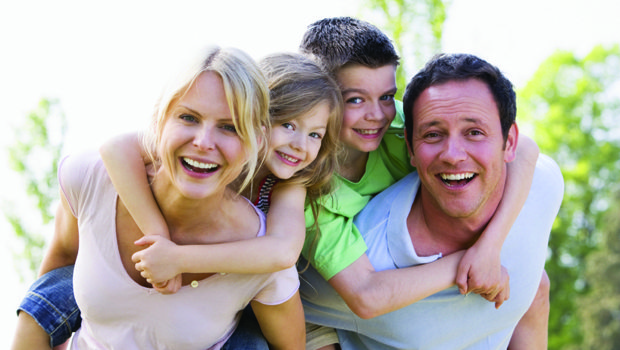 Published on May 31st, 2013 | by Martin Miron
0
Helping Kids Grow & Thrive in a Turbulent World
Corinne Pecile serves all of Bergen County as a licensed clinical social worker, specializing in therapeutic work with children and families. She holds a master's degree in social work from Monmouth University and a BA from Merrimack College.
In addition to providing individual and family therapy, Pecile often works as a parent coach. She explains, "It's not that parents are wrong or they're making mistakes, it's just that kids today come with their own set of issues and their own set of problems, and parents only have the set of tools that they were probably given by their parents." With growing diagnoses of behavioral problems, ADD/ADHD and Asperger's syndrome in society, she teaches a fresh approach parenting that allows a new way of connecting with kids to get different results.
"If a child is grounded for three days using the old-school approach and the parent says, 'This doesn't work,' because the kids are doing the same things two days later, let's find different interventions that perhaps aren't as traditional—kind of outside the box—that create a sense of peace in the house and take some of the power struggle issues out of the relationship."
Pecile's personal history supplies a template of compassion that drives her work today. "I come from an amazing family," she explains. "My parents are the biggest influence in my life and my best friends to this day." Her father was the principal of a school for teenagers with behavioral and mental health issues and her mother was a schoolteacher. Pecile and her younger brother and sister were all adopted from around the country at birth, and through all the stages of development, she says that her parents provided excellent role models for them.
Pecile decided at an early age that she also wanted to do something to help kids, and enrolled in law school to become a child advocacy attorney. But after a few months, she learned that her contacts in that field would be mainly with judges and paperwork, not the kids. So she switched to pursuing a career in social work. After completing her undergraduate degree, Pecile landed a job in a prison for sexual offenders, a move that actually inspired her later work to support and protect children. She notes, "Without that experience, I definitely would not be the therapist I am."
One of the difficult questions facing parents is when to seek professional help. Pecile states, "I really do consider parents to be the experts on their own kids. If there's a gut feeling that, 'something is different; my child isn't interacting the way I see other children playing; my teenager is hosting things that are of concern to me; I hear things from other parents that my kid is always the one that is bringing up the subject of death or suicide or is fixated on certain events in the news,' these are sources of concern."
Some parents might think that when a kid makes an off-the-cuff remark or says something slightly disturbing, they are just being dramatic or trying to prove a point. Pecile says, "I can agree with that, but if parents see that this is becoming a theme in their life, where they throw things out there for the 'wow' factor to see if it gets a reaction, there is nothing wrong with checking in with a professional to see where that behavior is coming from and what is motivating it."
Pecile meets with the parents first, to assess the situation and find the right way to bring the children into the process. "Instead of addressing it as a child issue, I see it as a family and environment issue," she says. "The parent might say to the child, 'I notice that we have been arguing a lot lately, that I'm constantly punishing you, you're always in trouble for something or I'm always questioning your motives. You're not happy with getting punished and I'm not happy with your behavior. Are you interested in going with me [to the therapist] to find out if there's another way to be?' It's the act of the parent saying, 'You're not perfect and neither am I.'"
Bullying is a hot-button issue for many families, and Pecile is prepared to handle it. "When it comes to social media and the Internet, I think there's a time and a place for it, and letting kids know that it's something fun and interesting, but it also comes with precautions and safety measures that need to be put in place," she advises. "There's nothing wrong with parents setting very specific rules. If you're 13 and have a Facebook account, Mom and Dad need to have access to that. That's because kids can get bullied on the Internet—I call it 'coward bullying', because the bully doesn't have to see the results of their actions—and there are predators out there. I have children in my practice that have been contacted by them."
Pecile has learned firsthand that family dynamics are all about trust and caring. "It seems to me that a lot of the time, parents are scared or intimidated [about talking to their children], thinking, 'I'm noticing my kid seems to be depressed or doesn't have a lot of friends or maybe my kid is being bullied.' They are afraid of opening Pandora's Box. But whether you open it or not, it's existing within that box. Pointing it out isn't going to make it worse."
She thinks that maybe the best way to go about establishing communication is good old-fashioned conversation. "You might have to say, 'Look, this is just me trying to get to know you. It's not about me finding out information to get you in trouble or to control your life. I just want to know you as a person. No matter what is said in any conversation, I love you unconditionally at the end of the day.'"
Corinne Pecile, LCSW, deals with issues of anger, behavior, disrespect, excessive worry, power struggles, sadness and social skills. For more information, call 201-602-7787 or visit PecileTherapy.com.