Local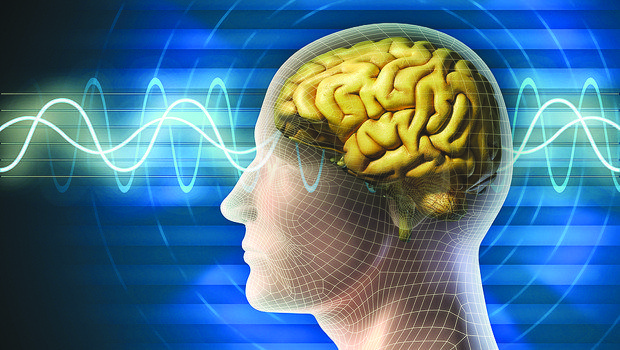 Published on May 1st, 2014 | by Natural Awakenings Staff
0
Stress and the Brain
by Doug Pucci
Unfortunately, brain care is simply not a part of the common healthcare paradigm. Except in rare instances, (head trauma, for example) care is delivered from the neck-down only. This is despite the fact that the brain is one of the most fragile and susceptible organs to physical insult (injuries caused by accidents, falls and participation in sports) and to the imbalances caused by poor diet and chronic stress. In fact, a majority of practitioners, whether conventional or alternative, have not been trained how to recognize brain degeneration at all, let alone how to manage it.
Drugs for stress and anxiety sit at the top of the 50 most-prescribed drugs in the United States. Worse, it is not uncommon for people with routine blood sugar disorders to be put on sleep medications, psychotropic drugs or labeled as having bipolar disorder, and referred out to a mental or behavioral health specialist. So how do we recognize when someone is not getting the correct diagnosis or proper care? Plenty of adults and younger people suffer when they push their fatigued, inflamed brains too far by getting too little sleep, working extended hours, caring for aged parents and children, and driving lengthy commutes.
When addressing brain inflammation, one of the first things to look at is how to improve brain endurance. Are we getting enough of the right nutrients for healthy brain function, such as Omega 3s or methyl B12? Is poor neurotransmitter activity a problem, such as low serotonin or GABA? Or is there a problem in one of the stress pathways leading to the brain itself? Chronic stress responses can cause constriction of blood vessels and lead to poor circulation of the blood to the brain. A history of migraines, insomnia, low thyroid function, chronic pain and fatigue, poor focus and concentration, and lack of energy or motivation are all common symptoms of low brain endurance.
Of special concern are two groups: the young adults who were progressing just fine through high school, perhaps into college, at which point something just failed to click. Athletes that over train can become deficient in magnesium and lack the methyl production that is essential to the breakdown and clearance of dopamine. Symptoms of poor dopamine activity include poor motivation or drive, feelings of worthlessness and hopelessness, loss of temper for minor reasons, inability to handle stress and a desire to isolate themselves from others. Many have already started taking antidepressants, sometimes in conjunction with pain killers, SSRIs and stimulant drugs such as Ritalin and Adderall.
The other group is adult males and females whose hormones have become imbalanced to the extent that they cause an inflammatory firestorm. Erectile dysfunction affects 15 to 30 million men, with the rate tripling in the last 20 years. Male breasts and hips are increasingly common as men's estrogen levels soar. Low testosterone is behind the unfortunate descent many males make into becoming a "grumpy old man". When hormones become imbalanced, we lose neurotransmitter activity, which affects how we feel, function and view our life. By the same token, perimenopausal patients are equally distraught. At home, it's as if an otherwise nice and normal woman sits handcuffed at the back of her brain while a demon entity takes over, causing her to lash out at loved ones, break down into hysterics or develop anxiety, depression and insomnia.