Business Profile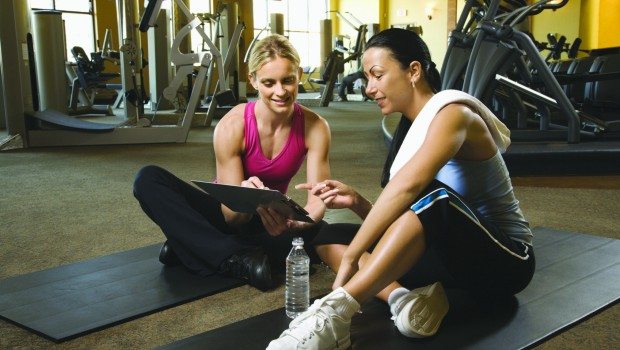 Published on January 16th, 2016 | by Doris Gonzalez
0
Beyond Personal Training
The path to betterment is never-ending, and with a new year comes new energy, enthusiasm and a renewed commitment to that version of your best self.
All 4 Endurance (A4E), a personal training and coaching business based in Cresskill, New Jersey, prides itself on not only getting clients through the initiation phase, but moving beyond to help them build fortitude and endurance on their individual journey to betterment. For Philip Vitanzo, the proprietor of A4E, three essentials ring true: our mental and physical states are very much connected; nothing is one-and-done; and training is and should be personal.
No two people are exactly alike, and rarely are the physical aspirations, goals and desires the same.
While A4E specializes in physical fitness and optimizing physical performance, Vitanzo knows from experience that a natural output of A4E training is the development and/or strengthening of mental toughness. He knows that clients not only get stronger in body, but also get stronger in mind. In other words, a healthier body begets a healthier mind; and the reverse also holds true. A4E distinguishes itself as a long haul operation that works to build, sustain and optimize the health of clients beyond the short term. Their focus is on introducing, nurturing, supporting and promoting healthy fitness habits in fit- ness ultimately build more endurance. That doesn't mean that results are not more also immediately available and experienced in the short term.
Whether getting in shape in preparation for a wedding or post-baby, optimizing performance for a triathlon or other athletic competition or a general goal to lose a specific amount of weight within three months, A4E helps clients realize their fitness wants and desires as needed. Their niche is in the longevity of those hard won results. Vitanzo says, "To keep a healthy body requires maintenance, including the right fuel, tune ups and the appropriate and varying challenges to keep it at its very best. If the larger aim is to sustain the results of your best self over the long run, this is where A4E shines. With carefully crafted and selected exercises to set you up for the healthiest version of you in the present and future, and custom programs tailored to meet your goals, stretch your limits and build resilience to last over time, it is fitting that endurance is part of A4E's name. Reaching fitness goals and having that best version of you endure is not one-size-fits-all, however."
At All 4 Endurance, the range of training and coaching offered is always personal. Even with a small group class format as part of their offerings, the focus is on the individual. No two people are exactly alike, and rarely are the physical aspirations, goals and desires the same. Vitanzo finds that even when two people share the same fitness goal, they cannot achieve it in the same way. Their bodies and minds are built differently: they are motivated by different exercises, their thresholds and tolerances differ, or they respond best to different workout settings or surroundings. This is precisely why a personal, or personalized, approach is always taken to training at A4E. The right formula for one person is not going to work or be as effective for a different person, and Vitanzo is acutely attuned to that.
All 4 Endurance is located at Good Life Training Studio, 300 Knickerbocker Rd., Ste. 1800, Cresskill, NJ. To register for a free first preview session and a brief tour of the studio, call 201-400-1905 or email pvitanzo@all4endurance.com.
Doris Gonzalez is a health and wellness enthusiast from northern New Jersey. She continuously experiments with fitness routines and shares those experience through writing.