Business Profile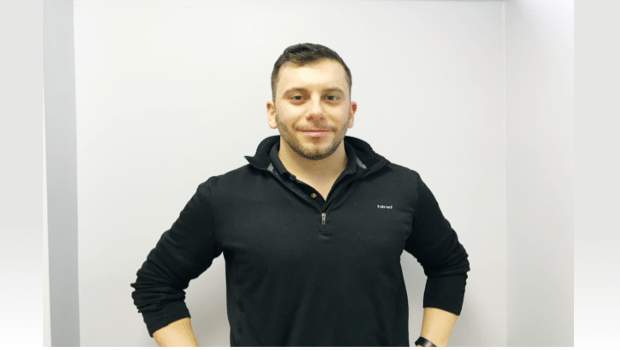 Published on February 5th, 2016 | by Martin Miron
0
Fitness for the Long Haul
by Marty Miron
Phil Vitanzo, owner of All4Endurance, located at Good Life Training Studio, in Cresskill, coaches people one-on-one at all fitness levels, from couch potatoes to professional athletes. He says, "I went to college for sports facility management at Johnson & Wales University, in Providence, and my background is food and beverage as it relates to arenas and stadiums. Upon graduation, I started a catering business." But he loved to workout and got into fitness, gaining certifications through the National Academy of Sports Medicine for personal training, as well as specializations in TRX, kettle bells and boxing, along with USA triathlon certification. "Once you get all these under your belt, you become a well-rounded trainer," he says.
With the impetus of the annual spate of New Year's resolutions, he sees an influx of people that want to get fit. "I've been doing this for 10 years now, and its funny; I used to work for a big box gym years ago, the New York Sports Club, and you see in January and February the gym gets flooded with people. As a group exercise instructor and personal trainer, I would see faces that I'd never seen before, and they're like, 'I'm so focused, I'm gung-ho!'"
Vitanzo shares, "I would find out they would have really solid goals, but come March, it kind of dwindles down back to square one. You're not going to lose 10 pounds a month, you have to think about how long it took to put the weight on. It's probably going to take the same amount of time to take that weight off, if not more." He believes that people have a clear understanding of what it takes.
"Let's focus on what that fist week or month is going to look like," says Vitanzo. "Let's focus on what six months from now is going to be. After that six-month period, when they've hit their short-term goal—they lost the weight, run that race or made the high school reunion, what do we do from that point on? That's the long-term aspect of it. They made the change, and now should switch focus to a maintenance-type setting What are we going to do to keep it off, to live healthier and better? At the end of the day, fitness should be a lifestyle change."
Vitanzo says that he would never tell his clients no, they shouldn't go out to eat and have dessert or have that bottle of wine. "At the end of the day, I'm not going to tell them something that I'm not going to do myself. I love to eat, I love to enjoy wine, I love to live life; but in moderation. Moderation means maybe having a glass or two of wine now and then, not a bottle every night." For people that have to entertain clients for business, he explains, "If you know you have to go to that steakhouse three times a week and you know you're going to be eating out, maybe we should reset your lunch so you have enough time to burn it off and you're not exceeding that calorie count."
Medical information, movement assessment and postural condition are all parts of Vitanzo's in-depth coaching, but equally important, he says, "What you should understand is to stay focused mentally. To accomplish their goals, I constantly remind them of why they're here in the first place. When you do that, you can keep that drive at a moderate pace so it's not fluctuating high and low; you want a constant uphill swing."
His studio has only been open for about four months since he moved to Bergen, but he has been busy counseling and training athletes all over the country, and still does. "In remote coaching, the athlete doesn't necessarily need a trainer all the time," says Vitanzo. "They might need a run coach or a swim coach or a cycling coach." For a personal training program they can do on the road, he offers unlimited phone calls, emails Skype, Google Chat and videos. "But it's not just for athletes," he notes.
Vitanzo does all the personal training himself; there are no employees. "They get my undivided attention when they need it," he says. "My price range is suited to the area. The big box locations may cost less, but with my background and certifications, I think its well within reason for the quality you're going to get."
All4Endurance is located at 300 Knickerbocker Rd., Ste. 1800, in Cresskill, NJ. For appointments, call 201-400-1905. For more information, visit All4Endurance.com.
Martin Miron is the Editor of Natural Awakenings North New Jersey.