Uncategorized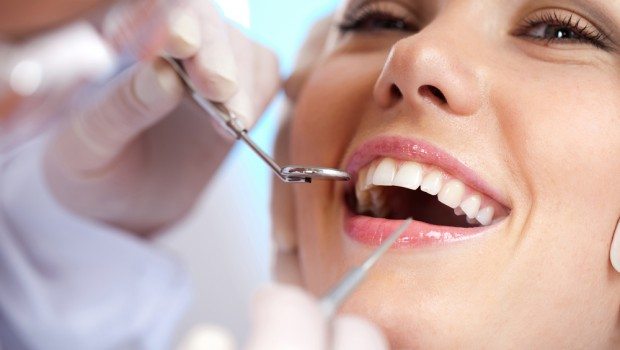 Published on March 4th, 2016 | by Maryam Safai
0
A Dentist with Benefits
Maryam Safai, DDS, received a doctor of dental surgery degree from the Columbia University College of Dental Medicine and completed postgraduate training in surgical and non-surgical periodontics and TMJ disorders at Albert Einstein Montefiore Hospital.
Her practice, Dental Spa Cosmetic & Wellness Center, offers dental procedures that include full mouth reconstruction and cosmetic dentistry, implant placement and restoration, periodontal treatment, including gum recession correction, root canal and Invisalign, as well as TMJ diagnosis and treatment.
Safai states, "The most important thing for me is the integration of dentistry, medicine, wellness, anti-aging, nutrition, hormones and skin health, all in one office. It's collective care to treat the person as a whole, versus just a dental practice or anti-aging practice or skincare practice."
She explains that the dental program and medical program at Columbia University are taught together, and students in their third year are separated into their own division. "I was always interested in treating patients as a whole and solving the puzzle of chronic illness and pain in a natural way," says Safai. "That's why I pursued nutrition and functional medicine."
Already holding a Master of Science degree in Biochemistry, she also studied functional medicine for four years with the Institute for Functional Medicine to gain even more medical, physiology and biochemical knowledge. "Even if you are a nutritionist, you don't know enough," she notes. "When I see a patient for a dental treatment, I also bring their attention to the other factors that may be causing certain things and the symptoms that are showing in their mouth," says Safai.
Born in Persia, Safai moved to the U.S., where her interest in healing began at a very early age. "From my childhood, I was interested in helping people with their health issues; I had a lot of sympathy for that. Even as a 5-year-old girl, I would try to come up with my own way of giving them advice. That was in me, and it's a the passion that I have. God must have put that in my nature." Due to her extensive schooling and programs of study, she lived in cities all over the country before settling with her family for 30 years in New York/New Jersey area.
Mercury is a controversial topic in dentistry today, and Safai explains, "We haven't dealt with mercury for the past 15 or 16 years, it's a completely mercury-free practice. I see patients who do have old fillings of amalgam, an alloy which is a mixture of mercury and silver. If it has to be replaced, I use the high-speed suction and masks to deal with that.
"There are two schools of thought. One group feels that it releases mercury as a vapor, and the other group does not believe that it's going to be damaging. Like any controversy, there are different schools of thought. Not everyone in my field is convinced that it's toxic. Not only the people, but the professionals have to be educated."
TMJ is the popular name of the temporomandibular joint, which is it connects the mandible to the maxilla. "It's the hinge for the jaw, and like any other joint, it can have a lot of problems as a result of people's habits such as clenching, grinding or not eating the right food,: says Safai. "The symptoms can spread to the neck, shoulders and face and create a lot of discomfort." She employs, nonsurgical conservative treatment.
Cosmetic dentistry is intended to improve the appearance of the teeth, "But there has to be some functional problem before I get involved," says Safai. "There is also all this damaged skin, dehydrated and wrinkled; a lot of damage to the epidermis. I specialize in hydration, anti-aging and growth factors. We get rid of the deep wrinkles by injecting hyaluronic acid, a natural product that we have in our connective tissue, under the skin to fill the area that has lost the volume. There is no reaction to it in the body."
In addition to practicing for 25 years, Safai also teaches young dentists in the residency program at the prominent teaching Hospital Hackensack University Medical Center, and says, "The most challenging thing for a doctor, in my opinion, is to really be a good listener. Once you get that history of an illness, the solution comes much easier. Give the patient time to tell you their story."
Her style of treatment in the office reflects that philosophy, as well. "I see one person at a time, because I need to give my attention to that person," says Safai, "I give them what I would like to receive as a patient. Every patient is a new one, and that's why I say excited about what I do. I never get bored, because I treat it as something completely fresh. I deal with that situation in the best way and deliver the best result."
Dental Spa Cosmetic & Wellness Center is located at 800 Wyckoff Ave., in Wyckoff, NJ. For appointments, call 201-891-4425 or visit BeautyBySafai.com.
Martin Miron is the editor of Natural Awakening magazine of northern New Jersey.