Spotlight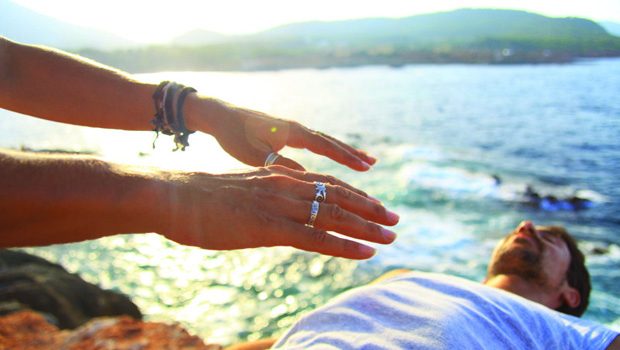 Published on June 28th, 2016 | by Natural Awakenings Northern New Jersey
0
Beyond Energy Healing
by Revi Borchers
Two decades of intense research and experimentation in the field of Reconnective Healing by leading scientists throughout the world have led to the validation and confirmation of frequencies that are energy light and information, along with their interaction with living beings.
This new, emerging science is changing the traditional understanding of health and healing. Reconnective Healing, a revolutionary form of energy health care that allows for a return to an optimal state of balance, fullness and vitality in which our imbalances vibrate out of our physical and energetic body, was discovered by Dr. Eric Pearl more than 15 years ago. If we recognize that all matter comes from energy and all energy is light and frequency, then we can understand that the body is an expression of vibrational frequency. What we define as health or illness are merely changes in frequency. The theory is that with changes in frequency, matter is affected.
Healing is truly evolving into a greater expression of who and what we are. It is not only a physical evolution, but also mental, emotional and spiritual. Very often in this work there are positive effects on relationships and career life; these Reconnective Healing frequencies consist of energy, light and information.
The first basic element is energy. Energy is everything we are; our very essence, and our actual physical body consists of energy. Next, light is the resonance and communication within these frequencies between the universe and us. Third, information comes through the very interaction and entrainment with the energy and the light. The interaction with the fully comprehensive Reconnective Healing spectrum of frequencies (energy, light and information) is unique, tangible and measurable, and can be felt by the client.
Reconnective Healing transcends traditional energy healing techniques, as it allows us to let go of the concept and approach of technique itself. It is neither a therapy nor a treatment, because it does not focus on symptoms. In Reconnective Healing, diagnoses and treatment are not needed. The simple interaction with the Reconnective Healing frequencies bring about healing that is often instantaneous and tend to be lifelong.
While science continues to explore how it works, Reconnective Healing has been confirmed and documented in more than a dozen international studies.When Reconnective Healing frequencies entrain with our energy body, we emit and vibrate at a higher level of light. This has been shown to restructure our DNA, resulting in the emission of measurably higher levels of bio-photonic light. As noted in Dr. Konstantin Korotkov's book Science Confirms Reconnective Healing: Frontier Science Experiments, Stanford Professor Emeritus Dr. William A. Tiller states, "When information carried through the Reconnective Healing frequencies is introduced, it creates coherence and order. In other words, a greater sense harmony and balance is experienced within us."
Reconnective Healing is effective when administered by the practitioner either in person or remotely over any distance. These frequencies have no boundaries of space and time. It has also been observed that when administered remotely, the intensity of this modality has a tendency to increase. It has also been shown to produce effective outcomes with children and adults that face neurological, emotional and mental challenges.
Examples include soldiers that have returned with injuries, elderly with rehabilitation issues and many other similar cases. The practitioner does not direct the healing, the healing is directed by God, love or the universe; clients can choose the word that most resonates with them. The practitioner merely facilitates the process by being present, by feeling, by observing and by listening. These frequencies are directed from the universe, and because we are universal beings, they interact perfectly with us.
Revi Borchers is a certified Reconnective Healing practitioner, facilitator of The Reconnection and a Quantum Healing Hypnosis Therapy practitioner. To schedule a session, call 862-668-0403 or email Revi@EvolvedTherapy.com. For more information, visit EvolvedTherapy.com.