Spotlight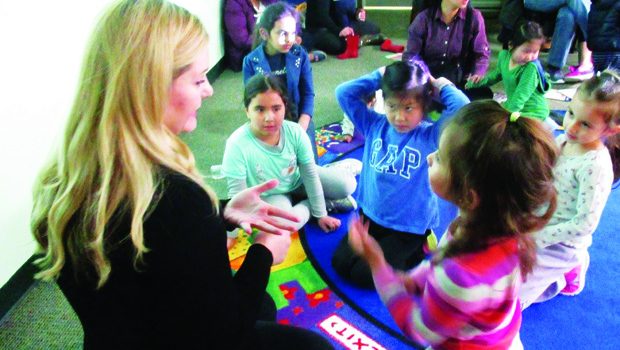 Published on June 28th, 2016 | by Thomas Brenton
0
Local Author's Message Resonates Across Continents
South African-born therapeutic children's author Eleni Theodorou is cultivating a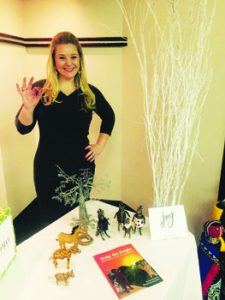 culture of compassion with a multi-sensory adventure centered around her children's book, Noko The Knight, about true friendship, forgiveness and compassion in the heart of the South African bushveld. Noko, a young crested porcupine, hears that he is about to become a big brother and doesn't quite know how to deal with his mixed feelings. Theodorou, with her background in psychology and brain-based assessment, engages and educates children and their families about how to successfully navigate the effective expression of children's budding emotions. She states, "The aim of my tale is to open communication within families and to increase the awareness around the importance of emotional intelligence beyond the classroom and onto the boardroom."
Theodorou emphasizes, "It is imperative that we are able to accurately label our emotions and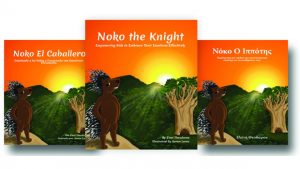 communicate them in an respectful and constructive manner, whether young or mature. The stressors families and educators are faced with these days have been fiercely intensified, and it is therefore important that we help our children manage their emotions effectively. According to the National Center for Educational Statistics, one out of every four students reports being bullied during the school year, shining a spotlight on the need for a creative approach to dealing with unskilled social behavior such as bullying."
To support her creative work, Theodorou developed the successful Noko's Culture of Compassion campaign, which she delivers at elementary schools, libraries, children's hospitals and community events across the U.S. Her program for grades kindergarten through four ties in with anti-bullying programs hosted by school districts as she explores the effect that our spoken, written or texted words and actions have on others, including adults and pets.
Theodorou includes a Q&A session with the children that encourages them to offer examples of how we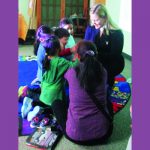 might behave in a way that allows friendships and other relationships to blossom by building each other up and taking responsibility for our actions. Using a variety of authentic tools from South Africa, such as porcupine quills and guinea fowl feathers, she demonstrates how hurtful or tender our words and deeds can be, and that we are able to take a step back and choose our response in any situation, as opposed to reacting impulsively and dealing with the consequences afterward.
The story is engineered to bring the family back together at the end of the day and deepen bonding. As a bedtime story, Noko The Knight allows families to engage in an activity that helps children better develop their reading preparedness and emotional management skills together.
The children's book caught the attention of singer/songwriter Branice McKenzie and composer Richard Cummings, who collaborated on a theme song for Noko The Knight. The tale was recently presented on stage by the cast of the National Children's Theatre at the South African State Theatre, in Pretoria, and is currently on tour across the country, funded by the department of arts and culture to spread the message of hope, kindness and purposeful living.
For more information, email Eleni Theodorou at Press@NokoAndFriends.com or visit EleniTheodorou.com.