Local Insights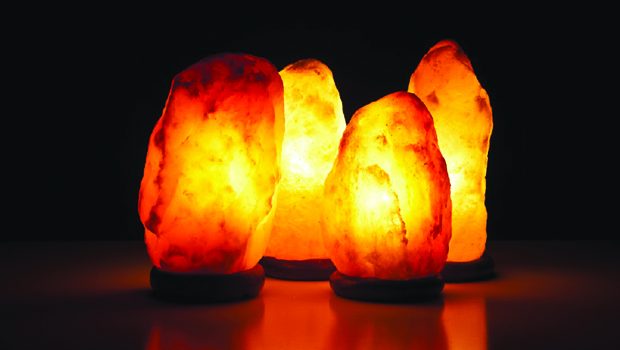 Published on July 28th, 2016 | by Brielle Bleeker
0
Many Ways to Enjoy the Benefits of Salt
by Brielle Bleeker
People looking to improve their overall health as well as treat many common ailments have found Himalayan salt to be of great benefit. Not widely known but gaining in popularity, Himalayan salt is one of the purest varieties, with a variety of therapeutic uses. In addition to visiting a salt therapy location, people are able to experience the benefits in their own at home.
Salt lamps are made of varying sized pieces of pure Himalayan salt with a small bulb inside. Because of the purity of the salt, it has been known to help with many health ailments including respiratory and skin issues. The lamps also have the ability to remove dust, smoke and other contaminants from indoor air to reduce allergy symptoms and improve overall mood.
Salt lamps work as natural negative ion generators. Negative ions most often created in nature by sources such as waterfalls, lightning and sunlight. Positive ions are created by electronic devices including, microwaves, televisions and computers, all of which can worsen allergies and stress. Negative ions help to neutralize the positive ions. Mold and other allergens are also positively charged, but can be neutralized by the negative. Thus salt lamps can be used as a very effective way to decrease toxins and germs found throughout the home.
By absorbing water molecules from the environment into the salt, purification takes place. The water evaporates, but the toxins and chemicals remain trapped in the salt.
There are many benefits to owning a salt lamp. Not only will it help to reduce some chronic health issues, but it also has the ability to increase energy, neutralize electromagnetic radiation and improve mood and sleep patterns. By keeping a salt lamp nearby in the bedroom, air quality will improve, leading to better sleep. Likewise, keeping a salt lamp in close proximity to televisions, computers, microwaves and other sources of electromagnetic (EM) radiation will reduce potential hazards to the body. Long-term effects of EM exposure can lead to fatigue, a weakened immune system and increased stress. Having one or more Himalayan salt lamps in the home can decrease these dangers.
A Himalayan salt lamp is a great way to focus on improving or health in the comfort of home. Another great resource is a visit to a simulated salt cave.
Salt Breeze is located at 5-05 Saddle River Rd. For appointments, call 201-254-9492. For more information, visit SaltBreezeNJ.com.
Brielle Bleeker is a contributing writer for Natural Awakenings magazine.