Spotlight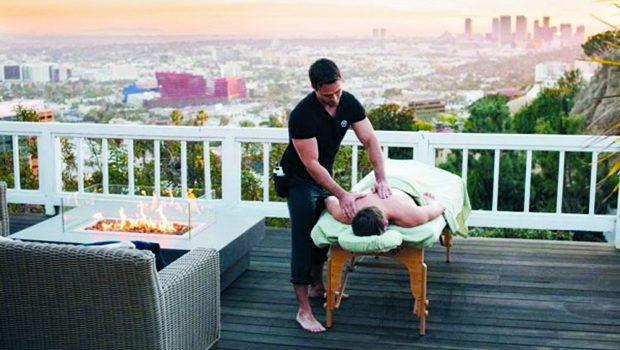 Published on July 28th, 2016 | by Natural Awakenings Northern New Jersey
0
Mobile Massage
A Healthy Delivery
We have become increasingly dependent on delivery of goods and services to take some of the stress out of our lives, yet services that actually help to relieve stress have not been available at home, office or hotel until the advent of mobile massage. The health benefits of therapeutic massage are well documented and the practice has grown in recent years.
Massage clients may now receive the benefits of having bodywork delivered by a mobile massage professional. Perfect for the mobility-challenged person that otherwise would find it difficult to travel to a spa or the traveling corporate businessperson that increasingly depends on room service to mitigate schedule woes and the client that works from home juggling responsibilities while rarely stepping outside. Those dealing with social anxiety may also find mobile massage an effective outlet in tempering unease.
As people take more responsibility for their personal well-being, exercise, yoga, nutrition, supplements, brainwave entrainment and meditation have all found their way into the lexicon of the health conscious. Massage is passive by its very nature: a series of gliding and kneading strokes in the direction of the heart intended to assist the autonomous nervous system functions which control breathing, circulation and digestion. These are the very systemic functions which when compromised by stress, are found to lay the inflammatory foundations for disease.
The U.S. Bureau of Labor Statistics projects a 22 percent increase in demand for massage therapists for years by 2024, and mobile massage therapists are filling a niche in the marketplace as more clients are opting for the comfort and convenience of having this life-enhancing modality personally delivered minus the stress of negotiating traffic afterward. All the necessary equipment, including massage table, linen, music and lotion are delivered and the savings from not having to rent space and utilities are passed on to the consumer.
A delivered approach offers more flexibility and lesser adherence to a time constraint. Establishing good rapport and relationship ensures that the client has added a vital, proactive cog in the effort to maintain homeostasis in the wheel of health.
Ed Deyne, owner of Sensible Wellness Mobile Massage, is a NJ licensed massage therapist specializing in Swedish massage serving the northern New Jersey area. For more information, call 845-558-0010 or visit Sensible-Wellness.MassageTherapy.com.