Advertorial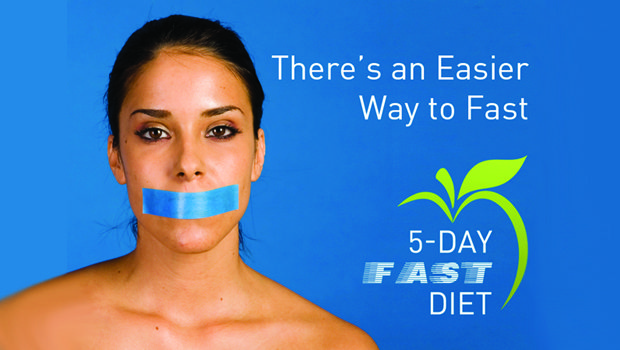 Published on July 29th, 2016 | by Natural Awakenings Northern New Jersey
0
The Easiest Way to Lose Weight
A Proven, Science-Based Method
Benefits of the 5-Day FAST Diet
Perhaps you've already heard of "intermittent fasting"…. We all know that losing excess weight is better for our health. However, the 5-Day FAST Diet offers even more benefits beyond lowering your risk of obesity-related diseases and conditions. Here are just a few:
It Takes the Work Out of Weight Loss
Several diet programs on the market today involve counting calories, calculating points, measuring food or engaging in some other high-effort activity in order to lose weight. Not the 5-Day FAST Diet. It's a pre-measured, pre-calculated 5-day eating plan, so all you have to do is open the day's package and eat what's inside. We even deliver it directly to your door!
It's Nutritionally Sound
Losing weight requires more than just limiting your caloric intake. It also involves getting all of the nutrients your body needs so your systems and organs can function as efficiently as possible. That's why the 5-Day FAST Diet plan follows nutrient ratios provided by research conducted by the University of Southern California. If it were just about the calories, anyone could lose weight and keep it off!
Faster Weight Loss
The quicker you can get to your goal weight, the better, right? Well, science has found that intermittent fasting can help speed up the weight-loss process. Therefore, by following the 5-Day FAST Diet, you'll arrive at your ideal weight sooner rather than later.
Reduced Hunger
One of the worst things about dieting is constantly dealing with a grumbling tummy. Because the 5-Day FAST Diet regulates which types of foods you eat, your food cravings go by the wayside. This means that your stomach won't be trying to work against you, eliminating half of the weight-loss battle.
Improved Insulin Sensitivity
Many health experts like Dr. Mercola have confirmed that fasting helps lower your risk of type 2 diabetes via improved insulin sensitivity. In other words, following a fasting diet plan can help you better control your blood sugar. Not only does this result in better health, but also reduced cravings. Bonus!
Smaller Midsection
The stomach is the one body area that people generally want to reduce the most. Certainly, having a slimmer waistline can give you more self-confidence, but it also improves your health as reputable agencies such as Harvard School of Public Health tell us that smaller midsections are correlated with lower risk of disease. The 5-Day FAST Diet helps with this through decreased bloating and loss of fat. Smaller jeans are just a fast away.
Clearer Skin
WebMD shares that the health of your skin is tied heavily to the foods you consume. So, if you want clearer skin, one effective way to accomplish that goal is to change what you eat. That's where the 5-Day FAST Diet comes in. All of the foods provided on the plan are good for you, which also means that they're good for your skin.
Better Brain Function
Ever have those days where you struggle to focus or have a hard time remembering what you're supposed to? Studies like one published in Cell Metabolism have found that fasting helps with these types of issues as it improves your cognitive performance.
Greater Longevity
Finally, following a fasting type of diet can also extend your life. In fact, Newsweek shared how mice subjected to three rounds of fasting lived seven months longer than those that experienced no fasting at all. And who doesn't want more time to experience life and be with those you love?
While there are many benefits of a fast-based diet, these are just a few. Now the only question is: Are you ready to enjoy all of these…and more?
For more information, or to get started, visit The5DayFastDiet.com.