Local Insights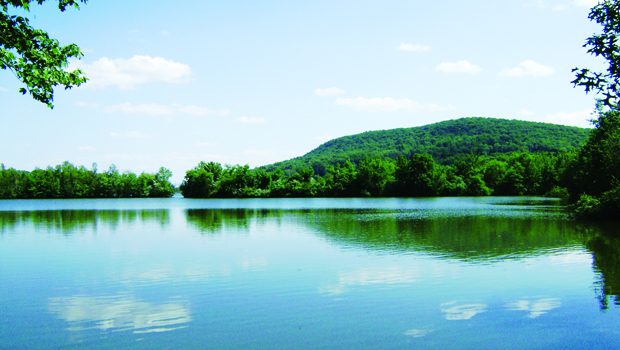 Published on August 31st, 2016 | by Brielle Bleeker
0
Bergen County's Best-Kept Secret
Bergen County's best-kept secret is a relaxing, nearby oasis for people looking to escape the daily grind. Nestled in the northwest section of Bergen County, the Franklin Lakes Nature Preserve offers a peaceful and enjoyable break where we can get back with nature. Originally a reservoir owned by the town of Haledon, but acquired by the borough of Franklin Lakes in 2006, the recreational area encompasses 120 acres where visitors can catch a variety of fish, hike a two-mile trail, bird watch and picnic. Since purchasing the area, Franklin Lakes has made additions and improvements to the land, including the installation of handicapped accessible trails, as well as several bridges, three of which were installed by the Boy Scouts.
Last summer saw the introduction of boat rentals through a partnership between the town and Ramsey Outdoor, a specialty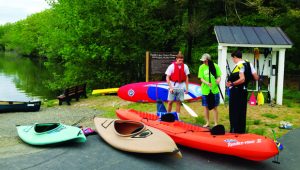 retailer that has met the needs of outdoor enthusiasts for more than 60 years. Located in northern New Jersey, the company strives to provide an array of products, as well as information and shared knowledge, from their experienced staff. Allison Banks, vice president and director of communications, says there has been only positive feedback from both Franklin Lakes community members and the general public. She says, "People are thrilled that they have a place they can go to do something active and fun with their families. They truly feel this is an asset to their families and communities."
According to Banks, the retailer hopes to offer an even greater variety of rentals in the future, including Hobie kayaks and Hobie stand up paddle boards, both of which operate by pedals rather than paddles and are quite popular in the water sport industry. The staff of Ramsey Outdoor takes great pride in their work at the Nature Preserve, helping to ensure the location is kept at its best. Banks notes, "We take pride in keeping the outdoor space at the Nature Preserve clean. It is important to us to keep this outdoor space alive and well."
All of the activities taking place at the Nature Preserve fit nicely with the town's Mayors Wellness Campaign, a program that promotes healthy activities and well-being within the Franklin Lakes community. Borough Administrator Gregory Hart has taken an active role in promoting community wellness. A day of paddle races for all age groups is on the calendar for this season, with plans for more events in the future. According to Hart, "We are always looking for more opportunities for the public to be able to enjoy this wonderful resource."
The Preserve is open every day from dawn to dusk. Location: High Mountain Rd., Franklin Lakes, NJ. For more information on boat rentals and scheduled events visit FranklinLakes.org and RamseyOutdoor.com.