Street View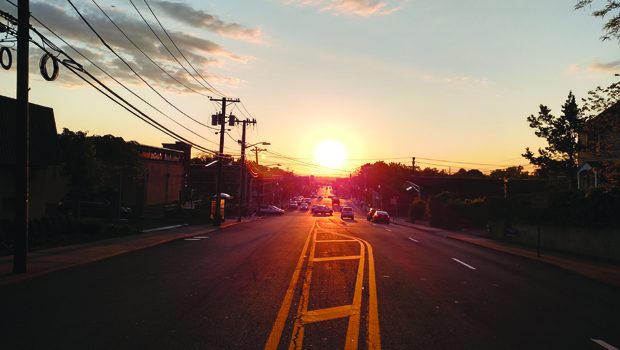 Published on August 31st, 2016 | by Jerry & Pat Hocek
0
Organic Fast Food and Mobile Massage are Here
Tony Santarelli was in the corporate fast food industry for years, until he found himself overweight and getting burned out by the profession. After some soul searching, he was inspired to radically change his diet and begin a disciplined exercise regimen. He now even participates in bodybuilding competitions. It's been a amazing transformation—I have seen the impressive before-and-after photo that Tony keeps on his smartphone.
After he got his health in order, it was time for Tony to upgrade his career. He knew that due to recent shifts in consumer culture, better-quality food was more in demand than ever. One segment of the market that has been slow to change was fast food. With his industry experience, Tony began mapping out what would soon become Bergen County's first fast food restaurant to offer locally sourced, all-organic fare. He applied some of the processes and systems that made the larger chains successful along with personally sourcing the best-quality organic and local food ingredients, and in March 2014, Food Evolution was born in Montvale.
Food Evolution offers the healthiest versions of burgers, ethnic-style grain bowls, breakfast bowls, frozen yogurt, fries, salads and more. Tony mentioned that his restaurant has been well-received by the community since the start, saying, "I've had all sorts of health-conscious individuals express their gratitude, including cancer survivors seeking better dining-out options. One time, we had a mother of three that began crying during her first visit because she was overjoyed that Food Evolution would free her a bit from what she called the 'prison' of her kitchen, because now she had an outside option for healthier food for her children."
I've been to Food Evolution on several occasions for breakfast and lunch. Outside of the fact that I'm providing my body better-quality food, I'm pleased that I'm also supporting not just Tony's business, but all the local and organic food suppliers that depend on restaurants like Food Evolution for their existence. As I've stated before, we, the consumers, are the driving force behind what products the food industry makes available to us by creating the demand. We do this by spending our dollars on what we want, and in this case, it's healthier food options for us and our children. For more information, visit JoinTheFoodEvolution.com.
Most people enjoy getting a massage, but when the massage therapist shows up at your door with table in hand, you're in for a whole different experience. I recently received a 90-minute massage in my home from Ed Deyne, at Sensible Wellness. Over the years, I've had massages from some of the most talented hands in the profession, and even so, I can confidently say that Ed's technique is top-notch, even perhaps the best I've experienced to date. Two of my colleagues have referred to Ed's massage as "mind-blowing."
This was, however, the first time I experienced an in-home massage, and not having to get up to leave the building, get into my car and drive home after the session was the icing on the cake. Had my day not been busy, upon Ed's departure I could have easily slipped into the bedroom for a nice nap, taken a hot bath or watched a movie. Any of theses activities would be a perfect aftermath to Ed's therapeutic handiwork.
If you have any reservations about a massage therapist coming to your home or office, you can first schedule an appointment with Ed at a local spa for a trial run. This way you'll know exactly what to expect after the doorbell rings.
Ed's technique mostly resembles Swedish massage, which promotes muscle relaxation and circulatory and lymphatic health through a series of gliding, kneading, tapping and cross-fiber therapeutic strokes. He also offers reflexology, which can be incorporated into the massage if desired.
Ed's coverage area is all of Bergen County. For more information, call 845-558-0010, or visit Sensible-Wellness.MassageTherapy.com.