News Briefs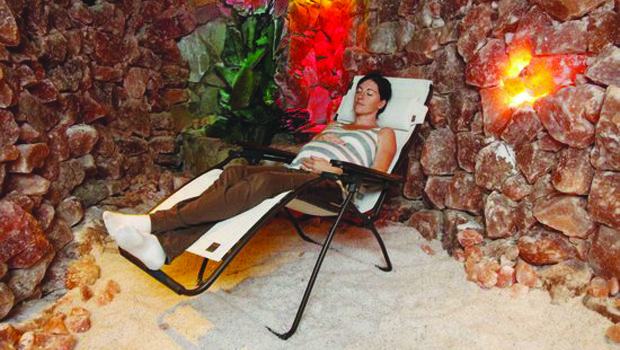 Published on August 31st, 2016 | by Brielle Bleeker
0
Reduce Seasonal Allergies at Salt Breeze
With summer all but over, allergy season is quickly approaching, and for some, the seasonal suffering has already begun. Red itchy eyes, congestion, dry skin and Hay Fever can all make for a most uncomfortable autumn. Salt Breeze, the first salt therapy spa in Bergen County, located in Fair Lawn, offers state-of-the-art respiratory and skin salt therapy using pure, Himalayan salt to fight allergies. Their experienced staff can offer recommendations to experience lasting results.
Allergy sufferers are often told to avoid allergen triggers, which is easier said than done. Physicians often prescribe medications or allergy shots to ease reactions, but many people are looking for more natural ways to combat or eliminate symptoms. One treatment gaining in popularity is halotherapy, more commonly known as salt therapy.
Originating in the natural underground salt caverns of Eastern Europe and utilized for hundreds of years, salt therapy is known to treat a host of ailments with positive results. Time spent in a salt room breathing in the dry, salt air can help to relieve inflammation and congestion. As we inhale the microscopic particles of salt, they passes through the airways, prompting the body to rid itself of mucus and ease congestion. With salt rooms opening up across the country, people are finding relief in a less invasive, more natural way.
Hay fever in particular is most common in the spring and fall, caused by pollen, grass, weeds and mold; mostly unavoidable factors. Millions of people suffer from hay fever and its effects, including sinusitis. Symptoms occur as a result of the allergens coming in contact with the lining of the nose of a person with an allergen sensitivity.
Salt Breeze is located at 5-05 Saddle River Rd.. For more information or to schedule an appointment, call 201-254-9492 or visit SaltBreezeNJ.com.