Local Insights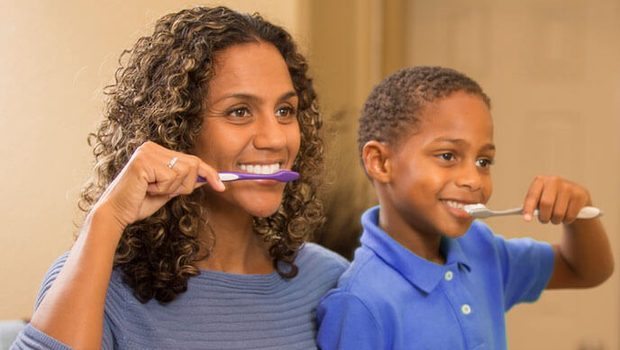 Published on October 3rd, 2016 | by Michael J. Goldberg
0
BioRational Dentistry Takes the Bite Out of Inflammation
We know of several specific bacteria sometimes found in the mouth that cause our defense systems to be activated and can contribute to inflammation resulting in gum disease and eventual tooth loss and worse. Worse even than losing our teeth are heart disease, stroke, diabetes, asthma, arthritis, Alzheimer's disease, psoriasis, low birth-weight babies and colon or pancreatic cancer. Each of these and other diseases or conditions has been shown to have a connection with such bacteria.
We know that what happens in the mouth doesn't stay in the mouth. Some of these mouth-invading bacteria travel to other areas. They're not welcome and they stimulate our immune systems. Our defense systems are controlled by a complex, body-wide system that includes our liver, spleen, glands and bloodstream, where the defense forces are mobilized and can wreak havoc elsewhere.
We now have the ability to identify the types and numbers of bacterial invaders present in the mouth. It's a simple process of swishing with a liquid and spitting it into a tube. A week or so later, voila; we have a detailed result that we can use to design a program that will help the body's defense systems fight off the invaders.
Our body's defense systems are being challenged by pollution, environmental toxins and other stimuli, so our defenses need all the help we can give them. We know that a combination of personal effort and professional effort works best to modify the environment that either promotes or discourages these invaders.
These bacterial invaders can gain access from those we love and exchange fluids with. We used to think that gum disease was something we inherited; what we now know is that we get the bacteria from our parents, and then it's our mouth's environment, our hygiene habits and our immune system that either promotes or discourages these invaders' growth. Yes, gum disease and other diseases caused by these bacteria are transmissible; we can get them from and give them to others.
Once we know what's really happening, we can deal with it. There are specific treatments, toothpastes, rinses and devices specifically designed for specific needs. Rather than just guessing, we're now able to provide a customized, individual and effective approach to evaluating risks, treating conditions and preventing future problems. We call this approach BioRational Dentistry, because it just makes sense.
Dr. Michael J. Goldberg, DMD, FAGD, FIADFE, FACD, FNYAD, practices BioRational Dentistry at Manhattan Dental Health NJ, 117 Kinderkamack Rd., River Edge, NJ, and Manhattan Dental Health: 635 Madison Ave., NY. He can be reached at 201-881-0660 or 212-928-1000 and at MDH4NJ@gmail.com.