Action Alerts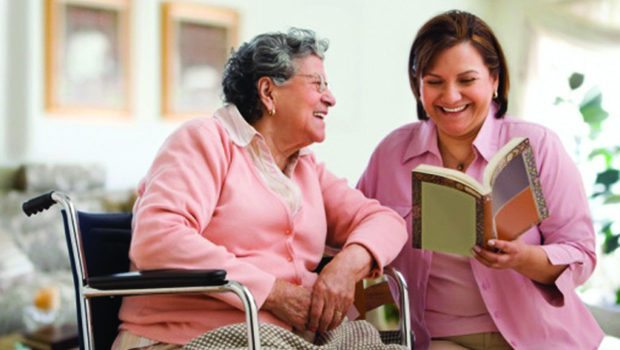 Published on November 1st, 2016 | by Patty M. Kearns
0
November is National Caregivers' Month
To find proof that there is more good in people than we could ever imagine, look into the heart of a caregiver. We can only guess at the full emotional extent of the exhausting, messy, backbreaking work they accomplish when no one else is in the room. Caregivers give more than generously of their time and energy and spend down their savings sometimes to the point of financial ruin simply to do the next right thing.
Caregivers do not receive media attention. These brave civilian volunteers are not found on the front pages of the newspaper, but in the constant, humble, hidden tasks that save the day and over time can drain the energies of even the strongest of armies. In spite of the endlessly despairing bathroom cleanups, caregivers remain trustworthy purveyors of quiet, steadfast values, noble ideas and moral leadership that we cherish. They have integrity. Teaching by doing, they show us the gold standard; the loving ways in which we should be watching out for each other.
Caregivers don't need to learn how to live in the present because they dwell in the moment constantly. They rewrite the book on time management, making the most of every three-minute time slot and eschew sleep. To them, it is natural to be awakened at any time of day or night without reprieve. Caregivers don't get a weekend off or a day off sometimes for years.
A 2015 report from the American Association of Retired Persons Public Policy Institute and the National Alliance for Caregiving, Caregiving in the U.S., estimated that 43.3 million American adults are caregivers. Sixty percent are female and 40 percent are male. The Family Caregiver Alliance shows a slightly higher estimate of 44.4 million unpaid U.S. caregivers 18 and older. That's 21 percent of U.S. households caring for older parents, spouses and other loved ones. We bump into them at the supermarket.
Responding in the long-term to a barrage of trauma and continuous disturbances is not for the fainthearted. These caregivers however, are in it for the duration by the millions. Their faithfulness to the goal is astounding. For the unpaid family caregiver, it's abiding in spirit with those being cared for. Caregiving is the highest form of pure, unconditional love in its advanced stages.
According to CareMore statistics, the value to our economy of the "free" services family caregivers provide is estimated to be $306 billion a year, yet they face severe ongoing mental/physical/emotional stress and grave financial loss themselves. The same goes for their own lack of care and their personal health.
A recent survey by Caregivers of New Jersey and its affiliate, The Family Resource Network, shows there are currently more than 1.06 million households in New Jersey with unpaid caregivers, and 87 percent of them do not believe their lives will improve without legislation.
In 2014, Senator Cory Booker (D-N.J.) and Representative Bill Pascrell (D-Passaic County) talked with these families and called attention to the importance of caregiving by sponsoring a bill to authorize grants in support of caregivers.
Linda Cross, a long-time caregiver for her mother, is the education and outreach coordinator for the Bergen County Division of Senior Services, Department of Human Services, county coordinator for the State Health Insurance Program and Medicare Counseling Service and staff liaison for the Education and Outreach Committee.
The quintessential caregiver's caregiver, Cross is also coordinator of the Caregiver Coalition of Bergen County (CCBC), which began in 2008. The CCBC has 1,106 total members, and 945 of them are informal (unpaid) family caregivers. "I'm sure there are many, many more." Says Cross, "But they are so busy with their caregiving duties. Nevertheless, we always welcome newcomers."
Congress is considering two bills: the RAISE Family Caregivers Act for creating a national strategy to support family caregivers; and the Credit for Caring Act to provide a new federal tax credit for those supporting their loved ones financially while also working. Call 1-844-259-9351 and tell them this is a top priority for us all.
For more information, visit FamilyResourceNetwork.org, call Cross at the Caregiver Coalition of Bergen County at 201-336-7400 or the Passaic County Division on Aging at 973-569-4060.