Local Insights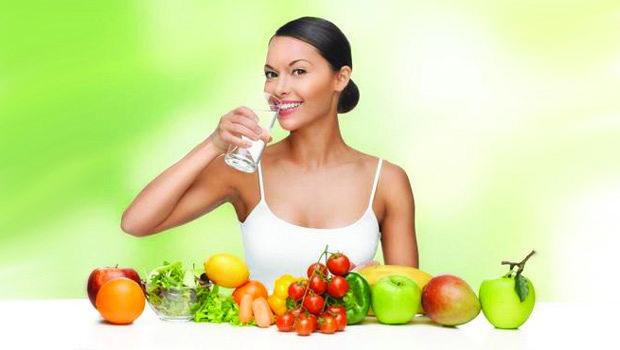 Published on November 29th, 2016 | by Nicolette Cothron
0
Benefits of Mind Body Nutrition
For those struggling with eating challenges, weight issues or feeling uncomfortable in their body, Mind Body Nutrition is a cutting-edge approach to creating an improved, sustainable, healthy lifestyle. This dynamic approach to a healthy weight, enhanced nutrition and positive body image considers the whole person and not just calories in/calories out, measuring foods or difficult diet restrictions.
Modern nutrition advice can be confusing, and many individuals are misled into thinking that they have to deprive themselves, engage in exhausting exercise or punish themselves into the body that they want. Many dieters don't realize that their unique biochemistry, beliefs and lifestyle will determine their success, not choosing the "right" fad diet. Simply put, what we eat is only half of the story of good nutrition; the other half is who we are as eaters.
Mind Body Nutrition is for anyone that wants to actively reclaim their health. They might feel tired, frustrated with weight, have tried different types of dieting trends, have poor digestion, low immunity, low mood or poor body image. They want to end the struggle with dieting, change their unwanted behaviors and make constructive, permanent lifestyle improvements that will result in long term, stable weight and heightened vitality.
According to the Institute for the Psychology of Eating (IPE), nine out of 10 women are unhappy with their weight, shape or looks; eight out of 10 women are on a diet; more than 50 percent of people complain of constant fatigue; more than 65 percent of people complain about digestive issues; and 40 percent of 9-year-old-females have been on a diet
Mind Body Nutrition is an exciting and timely new field that advances the practice of clinical nutrition by exploring the psychophysiology of how thoughts, feelings and beliefs impact nutritional metabolism, weight and health. This holistic approach goes far beyond classical nutrition by focusing on the fascinating connections between brain, body and behavior. It offers practical and results-oriented strategies for the most commonly seen eating challenges and health issues of our times.
This holistic approach considers our stress levels, macronutrient balance, bio-circadian rhythm (meal timing), eating speed, breathing, toxic thoughts, awareness and more; as well as how these dimensions impact our weight, metabolism, digestion and calorie burning capacity. Often, eating challenges are connected to pleasure, work, relationships, intimacy, family, life purpose and more. By addressing the areas that are most relevant to each individual, success is more easily achieved.
Nutrition, from this holistic perspective, provides a positive, empowering and transformational approach that's designed for anyone that is not satisfied with their relationship with food, body or eating habits. It teaches us how to end the damaging cycle of emotional eating, binge eating and poor body image and learn how to naturally regulate appetite to achieve a healthy, stable weight.
Each of us has a unique, fascinating and ever-changing relationship with food. Mind Body Nutrition affirms the primary importance of this relationship. It sees our challenges with eating, weight and health not as an indication that we're broken, but as a beautiful opportunity to grow and evolve. It affirms that our relationship with food has important lessons to teach us if we choose to listen. Sometimes we feel powerless to change. Sometimes we don't know how the food that we eat is truly affecting us. Having a healthy relationship with food actually has nothing to do with will power. It's about embracing ourselves, learning how to eat and how to tap into the wisdom of our bodies.
The alluring part of moving toward a healthy lifestyle is that it becomes gratifying and fulfilling to make healthier choices. Our bodies want to feel great. We often realize that the food that we once thought made us happy made us feel sluggish, irritable or bloated. Once we begin feeling great, we no longer crave the foods or lifestyle that unknowingly made us feel fatigued or unhealthy. Mind Body Nutrition brings awareness and offers us tools and techniques to evolve into a nourishing, balanced, sustainable, healthy relationship with food.
Happiness comes when we feel our best, and when w feel our best, we can't help but be happy. Our bodies will undoubtedly reward us with newfound energy and optimal health when we unite mind and body with compassion and support.
Nicolette Cothron, MA, is a certified eating psychology coach and founder of Health Emersion, LLC., in Westwood, NJ. For more information, call 201-681-9805 email Info@HealthEmersion.com or visit HealthEmersion.com.