Recipe Corner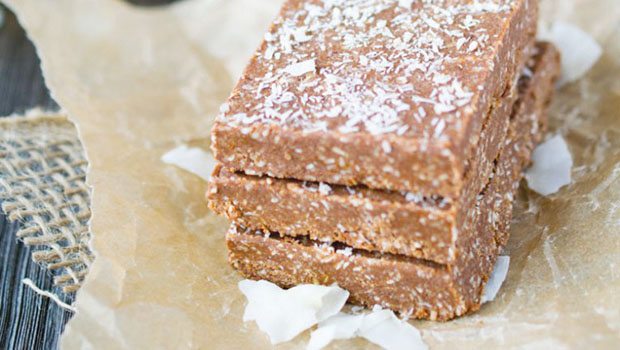 Published on March 2nd, 2017 | by Natural Awakenings Northern New Jersey
0
Gluten-Free, Raw, Vegan, Power Protein Bars
Serves 4
2 cups gluten-free rolled oats
1 cup flax meal
2 Tbsp coconut oil
1 cup Medjool dates
2 tbps raw honey
1 tbsp Madagascar pure vanilla
1/2 cup coconut powder
1 cup almond butter
1/2 tsp Celtic sea salt
Place the oats in a food processor until the oats are tiny granules.
Add rest of the ingredients and allow them to mix well.
Pour the mixture into a tray and flatten it to about ¾ inch high.
Cover it and place in the freezer for about 30 minutes and cut into rectangular bars.
Store in a Ziploc bags and place in the refrigerator.
Recipe compliments of River Nutrition Yoga, which offers natural solutions to wellness and healing. For more information, visit RiverNutritionAndYoga.com.