Spotlight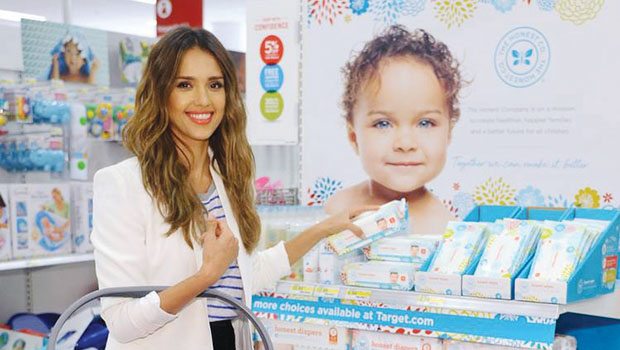 Published on March 3rd, 2017 | by Brielle Bleeker
0
Honest Talk about The Honest Company
by Brielle Bleeker
It is often said that honesty is the best policy. When the reliability of a company often tends to take a backseat to corporate greed, it is refreshing to know there are still some that have consumers' best interest at heart. The Honest Company, launched in 2012 to answer the need and demand for safer home and baby products, void of many ingredients of questionable health and safety standards, adheres to a mission of inspiring people to live a happy and healthy life.
The company has seen tremendous growth in a short period of time. As public awareness has grown, consumers, and parents in particular, have turned their backs on traditional home and baby products of yesterday due to the amount of chemicals and toxic ingredients now known to be present. According to Christopher Gavigan, co-founder and chief product officer of The Honest Company, "Parents get a lot of advice about what to feed their children and how to baby-proof their home, but many are still unaware of the toxic risks posed by everyday basics like diapers, home cleaners, body washes and laundry soaps." Parents that use the company's products can rest assured that they are getting not only a safer alternative, but highly effective merchandise.
A-List actress and co-founder Jessica Alba created The Honest Company "to help moms and give all children a better, safer start," she states. Now there are many more resources providing knowledge and insight into the safety of ingredients, which has led to a movement of people trying to live a greener lifestyle for both health reasons and for the environment. There are more than 80,000 chemicals on the market in the U.S. today. In Europe, more than 1,000 chemicals have been banned in products while here in America, only 11 chemicals are banned.
Many companies are not even required to disclose all of the ingredients in their products, leaving the buyer to beware. There is a scientific correlation between chemical exposure on a daily basis, particularly among children and infants, and long-term effects on development. Current regulations are being questioned. Just because an item is available in the marketplace doesn't necessarily guarantee its safety.
The Honest Company has taken the guesswork out of the equation and is upfront about their ingredients used. The company has been very vocal in trying to spread their message that all products should be safe. They strive to educate consumers by providing a tally of what common chemical ingredients their products do not contain, as well as sharing information about how best to use them. All can breathe a sigh of relief knowing they are using products that not only work, but are safe for both people and the environment.
For more information, call 1-888-862-8818 or visit Honest.com.
Brielle Bleeker is a contributing writer for Natural Awakenings magazine.