Local Insights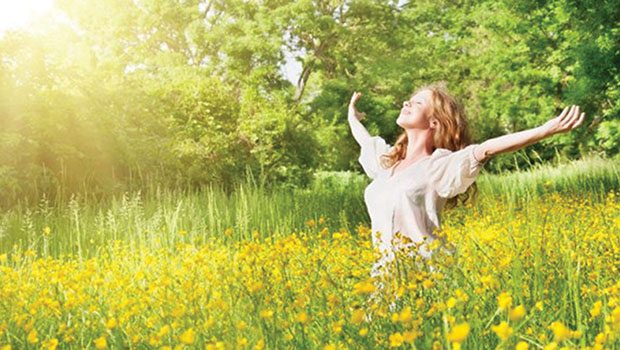 Published on March 27th, 2017 | by Dr. Philip DiPasquale
0
Natural Remedies for Seasonal Allergies
Millions suffer from seasonal allergies and may not be aware that effective, natural remedies exist. In order to understand how natural remedies work, it's important to explain what causes allergies.
An allergy is an overreaction from the immune system to a foreign substance that we have eaten, injected or inhaled. The real mystery is why some people don't have seasonal allergies and others do.
The majority of medications used to treat seasonal allergies are antihistamines and allergy shots. These treatments do offer some relief, but are only a temporary fix. There are natural remedies that work well, and one example is the modified elimination diet. Foods like dairy and wheat can trigger an immune reaction, so when we add airborne allergens like pollen and ragweed, it overburdens the immune system and we develop watery eyes and a stuffy nose.
The elimination diet removes the foods that we are allergic too. To find out what foods we are allergic to there is a special mediator release blood test (MRT) that screens for 150 allergens. In addition to a modified elimination diet, food supplements like Omega-3 fatty acids help the body produce anti-inflammatory hormones called prostaglandins.
These hormones reduce inflammation, and the end result is less mucus secretion. Vitamin D is also known to help boost the immune system and has other positive effects on our health. Vitamin D also helps keep bones and teeth healthy, lowers blood pressure and may even prevent certain types of cancer. There are herbs like quercitin and stringing nettle that when taken in combination, offer effective relief from nasal congestion and runny nose.
Chiropractic spinal manipulation has positive effects on the nerves that feed the glands in the head and neck. When the vertebrae in the neck become displaced or stuck in an abnormal position, they pinch nerves that control the sinuses and mucus membranes of the head and neck. This will affect the flow of nerve impulses to those areas, resulting in a loss of function, sinus congestion and pressure. A chiropractic spinal manipulation takes the pressure off those nerves and this allows the body to heal itself.
Dr. Philip DiPasquale owns and operates Bergen Spine and Wellness, in Maywood, NJ. For appointments, call 201-820-1441. For more information, visit BergenSpine.com. See ad, page 27.