Spotlight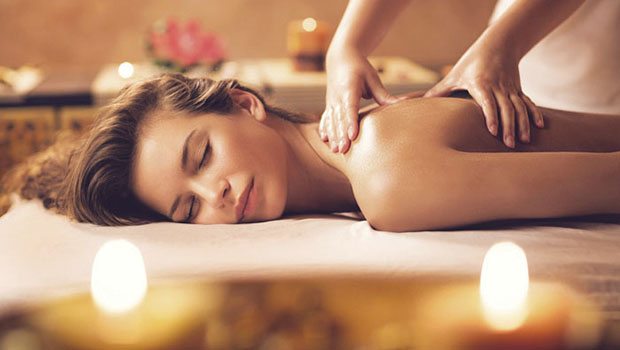 Published on April 28th, 2017 | by Stacey Chillemi
0
Health Benefits of Massage Therapy
Lying in a tranquil room on a massage table with the lights dimmed, candles lit and the essence of lavender in warm air sounds like the perfect way to end the day; however, the purpose of a massage is not just relaxation. It also brings many medicinal benefits.
The practice of using touch as a healing method is ancient history. Eastern and Western civilizations both found that massage could heal injuries, relieve pain, reduce stress, prevent illness and also cure it. Massage can even promote the release of the built-up toxins in our body that cause numerous health problems.
People with chronic pain often turn to massage therapy to help improve their quality of life naturally by increasing our serotonin level. Around 35 percent of all people that receive massages report less pain associated with stiffness, soreness, injuries, chronic health conditions and sleep problems.
When the Canadian Medical Association studied different solutions for chronic lower back pain, researchers found that massage is the most effective treatment. Massage therapy has been recommended for diabetes for more than 100 years, managing insulin and lowering inflammation. It has also been shown to help lower stress, eliminate depression and improve fatigue.
A massage that involves applying light pressure to the joints and the tiny pressure receptors under the skin can help ease arthritis pain. Massage can increase blood flow to joints and boost circulation throughout the body, increasing mobility and flexibility. Sitting in front of a computer all day or standing on our feet doing manual labor can cause tension in the neck and back that results in poor posture. Massages helps muscles relax and loosen to position the body in a natural, pain-free posture.
Focused on the neck, shoulders and head, massage on a regular basis helps us to relax and de-stress, reducing migraine attacks and tension headaches significantly by relaxing muscle spasms and trigger points.
Massages can stimulate the production of the body's natural lubricants to enhance flexibility and range of motion by stimulating blood flow. Sports massages are designed to enhance athletic performance. It's common today for athletes to receive massages at arenas or training sites to increase blood flow and warm up muscles prior to a game or event.
Massages have been found to be effective for treating ADHD. In a recent study, ADHD adolescents that attended 10 massage treatment classes for two weeks rated themselves as more content than those in recreation therapy. They were less squirmy, and teachers of noticed more on-task behavior when compared with the recreation therapy group.
Stacey Chillemi is the founder of The Complete Herbal Guide and author of a number of books on natural healing. For more information, visit TheCompleteHerbalGuide.com or StaceyChillemi.com.