News Briefs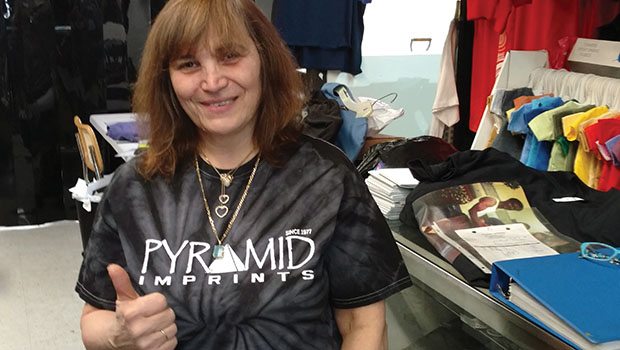 Published on April 28th, 2017 | by Natural Awakenings Northern New Jersey
0
kudos
Eleanor Riche Garcia celebrated 40 years of business
at Pyramid Imprints, in Bergenfield, New Jersey in April. Garcia does custom screen printing on traditional and organic clothing, tote bags and other items. She began the business in 1977 as a record and T-shirt store with her husband, Reynaldo Garcia. 
Many Bergenfield high school students worked their first job at Pyramid Imprints and have fond memories of their experience. Garcia grew up in Dumont, New Jersey; from 1976 to 1983, she and her husband also ran Gigantra's Pizza, also located on Washington Avenue.
For more information, call 201-384-0336 or visit PyramidImprints.com. See ad, page 13.