Local Insights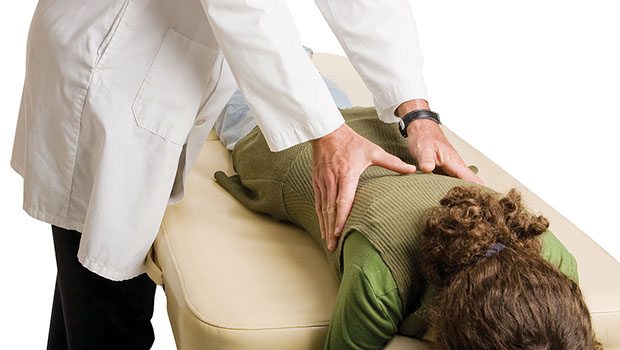 Published on April 28th, 2017 | by Dr. Philip DiPasquale
0
Our Spine May Harbor the Cause of Disease
Daniel David Palmer, the first chiropractor, restored a deaf man's hearing in 1895 in a small apartment in Davenport, Iowa. Most people think chiropractic is getting our skeletal system aligned to relieve pain, typically located in the neck or back. Nothing, however, could be further from the truth. The spine runs from the top of the neck to the tailbone, protecting the spinal cord and 32 pairs of  spinal nerves.
Each of the nerves that exit through the openings of the spine feeds a vital organ, muscle or even a gland. If any of those bones slightly go out of place (vertebral subluxation), they can pinch the nerves that feed vital organs. The result is an organ that is not receiving the messages from the brain, and that can can result in a disease process.
A "cracking" sound occurs when the chiropractor adjust the spine to remove pressure on the nerve. For example, the nerve that controls the stomach and pancreas is at T6 vertebral level. A misaligned/subluxated vertebra at T6 can thus affect the function of the stomach to produce symptoms like heartburn, bloating and acid reflux.
Only a chiropractor can determine whether a sickness is due to a subluxated vertebra in the spine, as determined by physical tests and spinal X-rays. The medical and chiropractic literature over the last 30 years supports the effectiveness of spinal manipulation in terms of saving money and patient satisfaction.
One study conducted by Foundation for Chiropractic Education and Research examined the effectiveness of chiropractic care compared to traditional medical care for 1998 patients with lower back pain brought on by injuries at work. The study reported that back injuries treated by chiropractors were less likely to require hospitalization or to develop compensable injuries (resulting in time lost from work) than those that were treated by medical doctors or osteopaths.
Other studies show the effectiveness of spinal manipulation for the treatment of headache, fibromyalgia and infantile colic. Controversy still exists over whether or not spinal manipulation has positive effects on organ function in the medical/chiropractic literature. Most veteran chiropractors would agree that they have witnessed improvements in patients' organ function and in some cases, can even recount instances of significant patient organ improvement.
As our traditional healthcare system continues to go through many changes, chiropractic and functional medicine are more frequently becoming the choice for both preventative and standard medical care.
Dr. Philip DiPasquale owns and operates Bergen Spine and Wellness, in Maywood, NJ. For appointments, call 201-820-1441. For more information, visit BergenSpine.com. See ad, page 31.