Health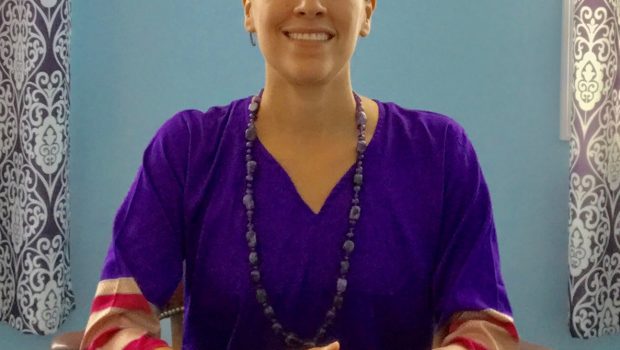 Published on December 4th, 2017 | by Thomas Brenton
0
Bliss Yoga Academy and Wellness Studio
Sarah M. Cardenas, founder of Bliss Yoga, in Northvale, NJ, is a yoga instructor, traditional reiki master teacher and holistic life coach. She is a serious, compassionate, responsible, direct spiritual teacher and guide, willing and able to guide students to the path of light and love if they choose to do the work necessary for true spiritual awakening.
At Bliss Yoga Academy, she creates a nurturing and educational environment that positively balances spirit, mind and body, offering group and private yoga classes, reiki energy healing treatments, holistic life coaching and Reiki Level 1 and Reiki Level 2 certification classes. A Yoga Teacher Training Program extends over 10 months to to immerse in a Yogic lifestyle and truly deepen any spiritual practice.
Through many years of practicing and teaching, Cardenas has learned that a spiritual practice must be customized to each individual, so her classes are designed to build skill and understanding in order to empower students to work with intention. Students become their own teacher and create a practice that nurtures their spirit, mind and body. Most classes are limited to nine students to ensure a learning experience of uncompromising quality. Pupils are also encouraged to develop the self-discipline to create their own home practice to connect with their inner wisdom.
Cardenas studied reiki at the Dogca Universal Wellness School of Energy Healing Arts with Dortothea O. Grant. She has accomplished her own personal healing by receiving treatments from the Shaman Whole Infinite Transformation and Healing Program and also completed the Reiki Level 1, 2 and 3 Reiki Master Practitioner Professional Advanced Intensive Training Program and Traditional Reiki Master Teacher and Holistic Life Coach Program.
In addition, Cardenas has also studied with multiple yoga teachers, including Mandy Grant, at Juluka Yoga, Jimmy Barkan, creator of the Barkan method, John Surie, creator of FireShaper, Johnny Kest, creator of LifePower Yoga, and Sharon Cotugno, a certified Iyengar teacher. She completed advanced yoga teacher training with Raji Thron, at Yoga Synthesis, while learning several styles of yoga, including Structural Yoga therapy, viniyoga, ashtanga yoga, restorative yoga, yin yoga and prenatal yoga.
Bliss Yoga is located at 212 Livingston St., in Northvale. For more information, call 201-564-7758 or visit BlissYogaAcademy.com.