Feature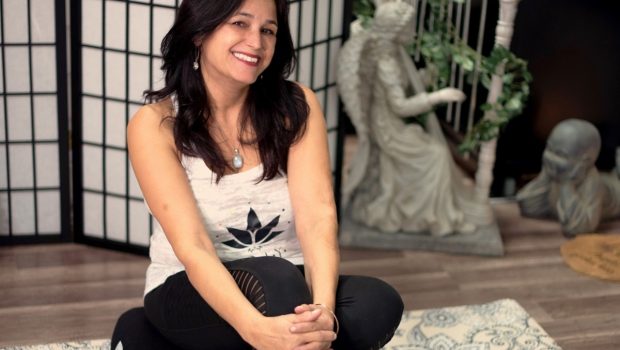 Published on April 1st, 2018 | by Renee Pikowski
0
Hasbrouck Heights Wellness Center Inspired by Experience
by Renee Pikowski
Dawn Pikowski, the founder of Healing 4 The Soul, in Hasbrouck Heights, is a spiritual advisor, Pranic healer, yoga instructor, energy worker and ordained minister. She is vibrant, charismatic, empathetic, willing and able to access a higher power in order to facilitate the natural healing ability of the body, mind and soul.
At Healing 4 the Soul, she creates an atmosphere conducive to restorative healing by offering spiritual advising sessions, Pranic healing, chakra balancing, crystal bowl healing and mediumship. As a result, clients begin to feel empowered and are able to better recognize the potential to heal the emotional component behind a situation. Spiritual advising sessions are designed to assist the individual and improve family dynamics and marriage bonding, as well.
Over time, Pikowski discovered the correlation of how disease creates disease in the body. In her personal life, she had asthma for more than 17 years and 38 life-threatening anaphylactic attacks that required immediate medical attention. This motivated her to embark on her own personal journey in an effort to understand how to address this situation and find a solution.
In those years, she sought out advice from both traditional and alternative medical practitioners, only to realize that she had to first uncover the emotional component behind the illness. She also incorporates essential oils and flower essences to aid in healing misaligned cellular memories due to compounded trauma of her soul's journey through time. Pikowski has not had an attack in 18 years after she sought out alternative therapies and a career shift from Wall Street to becoming a spiritual advisor.
Pikowski's holistic approach to wellness is designed to return the body and mind to a state of symmetry, where outside stressors no longer disrupt the individual. During sessions, she incorporates a blend of calming and effective modalities. Pikowski introduces crystal bowl healing, past-life regression, NET remedies aligning the meridians of the body, flower essences addressing emotional triggers, and assists to raise her clients' frequency to cope with their unique spiritual journey.
Pikowski has certifications in Pranic Healing, Advanced Pranic Healing and Pranic Psychotherapy from the Institute for Inner Studies. Her personal meditation practice awakened her passion for teaching gentle yoga, as well as facilitating spiritual mediation for groups and individuals. Pikowski received teacher training certification in gentle and restorative yoga at Yoga Synthesis. Her personal search led her to become an ordained minister of the Universal Life Church. Her spiritual advising sessions stem from the collection of knowledge and training that eventually led her to open a wellness center.
Healing 4 The Soul is located at199-B Blvd., in Hasbrouck Heights. For additional information, call 201-288-0011 or visit Healing4TheSoul.com.