Feature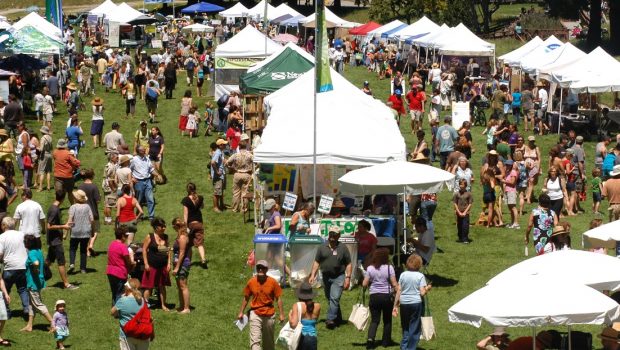 Published on April 1st, 2018 | by Natural Awakenings Publishing Corp.
0
NNJ Earth Day Events List APR18
Bergen Zoo Party for the Planet
10 a.m. To 4 p.m., April 15
Bergen County Zoo, 216 Forest Ave., Paramus
There will be many exhibitors will be on hand at this free event throughout the zoo. There will also be a special program in the Education Center to discover ways to connect to your local environment on Earth Day. Learn about eco-friendly products, programs and services available in your area. All children will receive a party for the planet passport. Get the passport stamped by the exhibitors and get a free prize from the zoo.
For more information, call 201-262-3771.
Northern Valley Earth Fair
11 a.m. to 4 p.m., April 21
Northern Valley Regional Demarest High School, 150 Knickerbocker Rd., Demarest
Featured Activities at this free earth fair will include food trucks, organic vendors, beekeeping, children activities, presentations by the Tenafly Nature Center, environmental vendors, music and other events. For more information, visit nv-earth-fair.org.
City Green Earth Day Festival
10 a.m. to 2 p.m., April 21
171 Grove St., Clifton
This Earth Day festival will provide opportunities for families and community members to experience a full day at the City Green Farm Eco-Center on Grove Street, in Clifton. Attendees will enjoy an open workshop environment with information on composting, building garden beds, and environmentally friendly property features, as well as kid-friendly events and information on programs ere at the City Green.
For more information, call 973-869-4086 or visit CityGreenOnline.org.
Franklin Lakes Earth Day Cleanup
9 a.m. to noon April 21, rain date is April 22.
Cleanup will be taking part in my sites such as McBride Field, Parsons Pond Park, Pulis Avenue Field and Shadow Ridge Road. Residents are encouraged to help clean up their neighborhood on Earth Day. Students are also encouraged to do so as well, due to some incentives. All K-8 students that partake will receive a homework pass from their school principal. Online registration is required to get a homework pass. All local high school students that clean up will get community service hours. Online registration is needed for that, as well.
For more information, visit FranklinLakes.org.
Bogota Beautiful Fourth Annual Earth Day Volunteer Event
10 a.m. to 2 p.m., April 21
Bogota Recreation Center, 162 W. Main St., Bogota
This cleanup will involve cleaning up around the town of Bogota. Free lunch for all volunteers. Please bring a rake and a pair of working gloves, as there is a limited quantity.
 For more information or to register, call 201-338-0875 or visit BogotaBeautiful.com.
Secaucus Town-Wide Earth Day Cleanup
9:30 a.m. to 1:30 p.m., April 22, rain or shine
Mill Creek Marsh, 3 Mill Creek Dr., Secaucus
Participants will be provided pickup sticks, bags, gloves, water and snacks. Wear clothes to get dirty. No open-toed shoes., sneakers or boots only. Bring a reusable water bottle.
Groups RSVP to lkramer@secaucus.net. For more information, call 201-330-2000, ext. 3060, or visit SecaucusNJ.gov.
Earth Day Fair and Market
10 a.m. to 4 p.m., April 22
Beechwood Park, 380 Hillsdale Ave., Hillsdale
The event will include more than 150 local and handmade vendors, rides and games, arts and crafts, as well as food trucks and live music. There will be programs all day, including a reptile show from Outraghiss Pets, birds from the Tenafly Nature Preserve, Bees from MEVO and live butterflies with Butterfly Rick and much more for the whole family.
For more information, call 201-470-4483 or visit TheBHiveSalon.com.
Montvale Earth Day Cleanup
9 a.m. to noon., April 28
Red shed near the field on Memorial Dr., Montvale
The Environmental Commission invite residents to the eighth annual Montvale Clean-up Event in honor of Earth Day. Residents will clean up local areas. A light breakfast will be served.
For more information, call 201-391-5700 ext. 27 or email Robert Hanrahan at rhanrahan@montvaleboro.org.
Secaucus Eighth Annual Green Festival
11 a.m. to 4 p.m., May 5
5000 Riverside Station Blvd., Secaucus
The free festival will have environmental activities for children, music, pontoon boat rides, live animals, hourly educational presentations and more than 50 food and green product vendors.
For more information, call Lynn Kramer at 201-330-2000, ext.3060 or visit SecaucusMJ.gov.
Ridgefield Park Earth Day Celebration and Fair
10 a.m. to 3 p.m., May 19
DPW, 24 Industrial Ave., Ridgefield Park
There will be educational displays on gardening, storm water runoff and the environment. The whole community is welcome to see the joys of keeping our environment clean.
For more information, call 201-641-4950 or visit RidgefieldPark.org.
Earth Fest Overpeck 2018
1 p.m. to 5 p.m., May 20
Overpeck County Park, 40 Fort Lee Rd., Leonia
Join Bergen County Parks and Hackensack Riverkeeper as they celebrate the beauty of our Earth, the importance of clean water and a healthy environment at the fifth annual Bergen County Parks EarthFest Overpeck. Also turn ordinary household waste into a craft of distinction in the annual Recycled Regatta.
For more information, call 201-968-0808.