News Briefs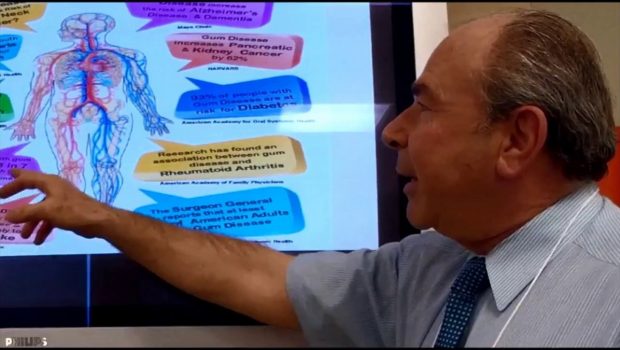 Published on May 1st, 2018 | by Natural Awakenings Publishing Corp.
0
Holistic Dental Center Offers Live Webinars
Dr. Vladimir Gashinsky, DDS, ND, AIAOMT, owner of the Holistic Dental Center, in Millburn, is offering free live webinars on a variety of holistic-based topics. The next live webinar is Relieving Dental Anxiety Naturally, from 7 to 8 p.m., May 17. Other topics available for replay are: Demystifying Tooth Meridians, Supplements and Homeopathy in Dentistry, Fighting Inflammation the Holistic Way, Importance of Supplements and Why We Love Holistic Dentistry.
The Holistic Dental Center focuses on performing holistic dental care that is good for the body, as well as the teeth and gums. As a holistic dentist, Gashinsky treats the cause of the problem and not just the symptoms. He seeks to improve his patients' quality of life through holistic dental care that respects and honors the body. The result is perfectly healthy teeth and gums and a healthy body.
Location: 91 Millburn Ave., .in Millburn, NJ. For more information, call 973-457-4688 or visit HolisticDentalCenterNJ.com. To register or replay past webinars or subscribe to the YouTube channel for information about holistic practices, procedures, patient testimonials, tips and news, visit Tinyurl.com/ddswebtv.