Feature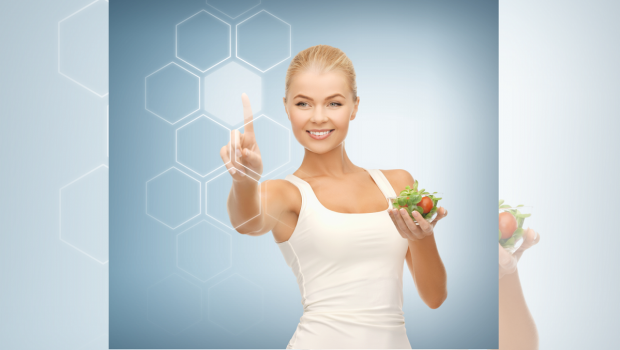 Published on May 15th, 2018 | by Jamie Bogert
0
A Weight-Loss Program Tailored to Individual DNA
by Jamie Bogert
The gym may offer dumbbells, yoga mats and protein shakes, but what it doesn't have is a unique, easy to use way to take an actual look into the genes and DNA that make people go to the gym in the first place.
Rather than a cookie-cutter workout and diet regimen that may or may not work for all body types, the Institute for Medical Weight Loss and Nutrition, located in Hawthorne, New Jersey, has created and implemented a simple program that focuses on the specific chemistry of an individual body. With this information, a weight-loss solution can be shaped exclusively for each person.
With a quick swab of the cheek and about two weeks for analysis, the collected DNA sample is able to help determine the best methods for weight loss are for an individual. Jennifer B. Katafigiotis, director of nutrition education, works one-on-one with those seeking better options for their diets and ultimately for their overall health. "It's an incredible tool, because then you know how you have to change your diet, based on your own personal results," says Katafigiotis.
The DNA diet takes a close look at the genes specifically related to a person's diet and exercise. Looking at metabolic rate, what diseases to which they may be predisposed and other risk factors are all part of the path that leads to the best diet plan for a client. While one person may need a reduced fat diet with high-intensity workouts, another may fit better with more protein and Omega-3 and other fatty acids.
Current research and input from nutritionists, behavioral counselors and physicians have Achieved successful results. According to statistics compiled by the Robert Wood Johnson Foundation and the Trust for America's Health, adult obesity rates rose in six states in 2013:  Alaska, Idaho, Delaware, Tennessee, Wyoming and New Jersey. While obesity rates in general are starting to slow around the country, it is still a widespread epidemic, and one that Katafigiotis and her staff hope to overcome.
The Institute for Medical Weight Loss and Nutrition is located at 484 Lafayette Ave., Hawthorne, NJ. For more information, call 973-427-2600 or visit GetHealthyNJ.org.