News Briefs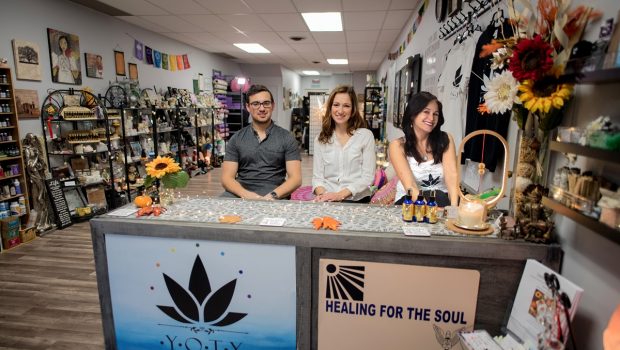 Published on May 15th, 2018 | by Natural Awakenings Publishing Corp.
0
Grand Opening of Hasbrouck Heights Wellness Center
The new Healing 4 The Soul Wellness Center is holding a grand opening event at 199-B Boulevard, in Hasbrouck Heights, from noon to 5 p.m., April 7. The center provides spiritual guidance sessions, private or group therapeutic yoga classes, decadent gluten and dairy-free baked goods, a wide variety of wellness healthcare products, ionic foot baths, crystal and chakra bowl balancing, plus a full line of flower essences, NET remedies and Law Of Attraction sprays.
Owner Dawn Pikowski works with clients as a spiritual advisor and energy healing practitioner to assist them to move beyond limitations and obstacles and develop a more harmonious life. Some of the areas that cause disharmony include stress, anxiety, addictions, lifestyle changes, relationship issues, depression, family dynamics and loss. All of these situations can be manageable with proper guidance, insight and the tools needed for moving beyond the challenges.
For more information, call 201-288-0011, email DawnPikowski@msn.com, or visit Healing4TheSoul.com.