Feature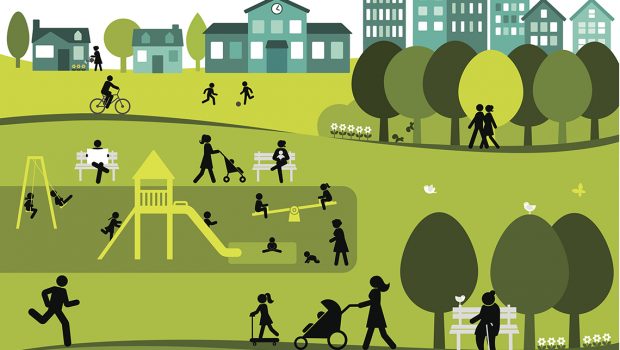 Published on May 31st, 2018 | by Vladimir Gashinsky
0
Creating Livable Communities
by Vladimir Gashinsky
A truly livable community is designed for all ages, from the youngest children to the oldest adults. Everyone needs access to housing, transit choices and healthcare services. But the concept of livable communities goes deeper than that.
A livable community is safe and secure, has affordable, appropriate housing and transportation options, and offers other features and services, as engagement in the larger community is essential to physical and mental health. Personal independence allows residents to age in place and fosters participation in the community's civic, economic and social life.
It is important that the community and its workplaces promote physical self-awareness and increased opportunities for development as the population ages through innovative design, modifications and technical advances. Accessibility features, types of activities, facilities, housing, road design, walkability, transportation, and supportive services influence whether a person can remain in the community with dignity and for how long.
While livable communities bring individuals a higher quality of life, they also promote economic growth. People of all ages benefit from having jobs, shopping, health care, recreation and volunteer opportunities closer to home. And communities benefit by becoming more desirable places to live and to visit.
The American Association of Retired Persons (AARP) has worked since its founding to urge transportation options, older driver safety, affordable and accessible housing, community services and long-term support. Making communities more livable requires thoughtful planning. These are AARP priorities. It is a big, long-term job that requires everyone to be involved.
Vladimir Gashinsky is the owner of the Holistic Dental Center of New Jersey. For more information, call 973-457-4688 or visit HolisticDentalCenterNJ.com. To register or replay past webinars or subscribe to the YouTube channel for information about holistic practices, procedures, patient testimonials, tips and news, visit Tinyurl.com/ddswebtv.