Publisher's Letter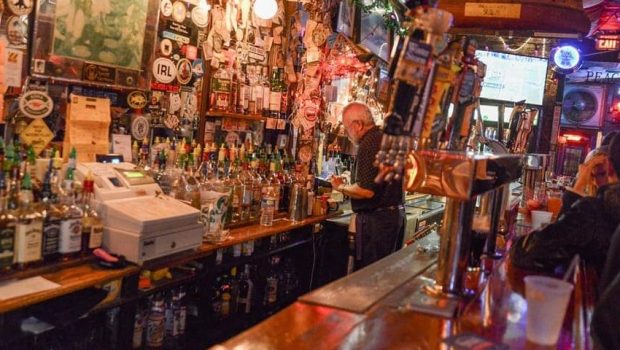 Published on September 29th, 2018 | by Jerry Hocek
0
A Trip to the Tavern
When I was 4 years old, my father took me to a bar for the first time. It was a blue-collar little corner dive across the street from the Westinghouse elevator factory where he worked, situated in a gritty, industrial tract of the Communipaw section of Jersey City. I recall that my mother was recovering at Jersey City Medical Center after giving birth to my brother, so I got to go on a little field trip because dad wanted to go out for a few cold ones.
We walked there from our apartment building, as the tavern was only a few long blocks from home. I always remembered the magic of that place as witnessed by the psyche of a young boy. It had all the right elements. My father placed me on a barstool next to his. The bartender poured me a Coca-Cola over ice from that nifty, space-age soda gun. The Coke paired well with the dish of over-salted peanuts.
The place was laid back and had a distinct aroma of stale beer and cigarettes. A small television perched above the collection of pretty liquor bottles blared out a baseball game when nobody was playing what is now classic rock on the jukebox. Burly working men sat at the long bar, talking, laughing and cracking jokes while sipping cold beer from glasses covered in condensation.
The space was mostly dark and dank, except for the luminous wonder that stood in the corner—a pinball machine. The barkeep handed my father a little step stool, and as soon as the quarter dropped and the ball ejected, I was slapping away at the flippers, trying my best to keep the silver ball from draining down the gutter.
The pool table was literally a blast. I wasn't allowed to use the pointy cue for obvious reasons, so I crashed the balls into each other by hand, sending them soaring off the table and across the grimy bar floor as often as into their intended pockets. I tried my hand at darts, but at 4 years old, that quickly proved to be a dangerous endeavor. The bartender had to commandeer them before I blinded all the patrons, rendering this fine establishment bankrupt. After all this hard play, it was time for another ice-cold Coke and peanuts.
I periodically visit my local neighborhood bar for fun, laughs and peanuts. It's either that or risk getting all wired up on dark roast at the local Starbucks. I'll bet most of you readers are just fine with a nice smoothie; however, I have yet to find a magical smoothie joint with a jukebox, pool table and pinball machine.
Happy Oktoberfest!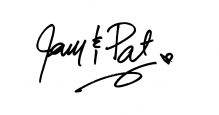 Jerry Hocek and Angelica Pat Sanshompoo, Publishers