News Briefs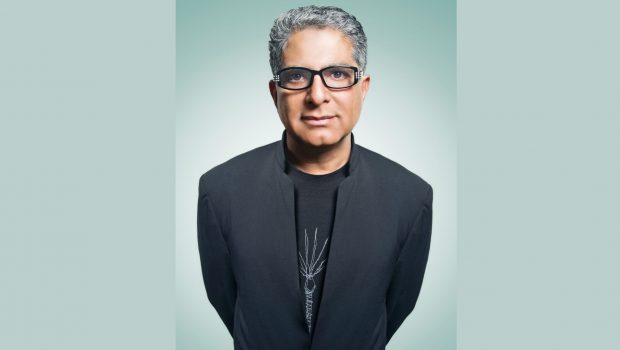 Published on February 28th, 2019 | by Natural Awakenings Northern New Jersey
0
Deepak Chopra to Appear in Asbury Park
World renowned mind-body healing pioneer Deepak Chopra will present a lecture at 7:30 P.M., May 4, at the Paramount Theatre, in Asbury Park. Participants will be able to explore the nature of reality through the power of intention and manifesting their dreams while learning how Chopra's work is changing the way the world views physical, mental, emotional, spiritual and social wellness. A special VIP ticket pass includes a great seat, a copy of Chopra's latest book, a pre-lecture book signing and a photo opportunity.
Time magazine heralds Chopra as one of the top 100 heroes and icons of the century, and credits him as "the poet-prophet of alternative medicine." Chopra is also a best-selling New York Times author whose words have inspired millions.
Cost:$30 to $80. Event location: 1200 Ocean Ave., Asbury Park. For more information, or to purchase tickets, visit Tinyurl.com/natreal.