Local Insights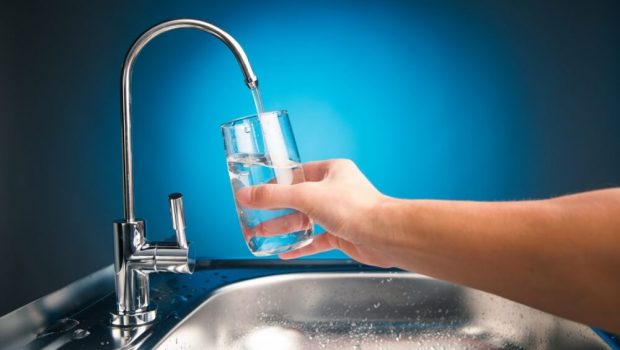 Published on June 5th, 2019 | by Maria Karameros
0
Help Save the Environment with a Water Distillation System
by Maria Karameros
Bottled water is not as safe as it seems. While it may be free of carcinogenic toxins often found in reservoirs and wells, it is not free of one of the latest personal and environmental health concerns—microplastics. H2Only, in Edgewater, has installed distilled water units locally for the last 10 years. These home systems have a 12-gallon capacity and can be hooked up to the tap, refrigerator or both. At a total cost of $3,000 (including a 15-year warranty) adding a unit to a home is a great way to save the environment while eventually saving money.
Distilled water on-tap is economical, healthful and perhaps most-importantly, environmentally friendly. Clients range from government buildings, like the Justice Center in Hackensack, to luxury high-rises such as Edgewater's The Alexander Apartments. H2O also makes it easy to maintain smaller units for homes.
The Beverage Marketing Corporation (BMC) reports that each American consumes more than 30 gallons of water annually. Even though tap water costs just 49 cents per year on average, the BMC announced in 2017 that bottled water is the most popular beverage in America, despite an annual personal cost of $346. This is largely a result of the fact that tap water may not taste as good as bottled water and that consumers tend to believe that bottled water is a safer and healthier alternative.
What contaminates bottled water is partly the result of the plastic waste in the environment caused by the bottled water industry. A study cited by the BMC found that 93 percent of bottled water contains microplastics such as nylon, polyethylene and polypropylene used to create bottles and bottle caps. A recent report from Forbes states that a million plastic bottles are purchased globally every minute and an overwhelming majority of them are not recycled. This figure can be greatly reduced by eliminating water bottles altogether.
Another factor in bottled water's dubious sustainability has to do with its distribution and delivery. The peer-reviewed journal article "Energy Implications of Bottled Water" found that more than 10 billion gallons of bottled water are hauled across America annually. Because weight is one of the most crucial factors in fuel consumption and carbon emissions, the corresponding weight of about 90 billion pounds of bottled water means the transportation of drinking water takes a huge toll on the environmental.
One way to reduce the environmental impact of the bottled water industry is by drinking distilled water on tap using refillable bottles. With a passion for the environment, health and great-tasting water, Phil Festa, owner of H2Only, used his experience as a master plumber to create a one-of-a-kind distillation system. Samples of his company's water have a total dissolved-solid rating of 0.01 parts per million, meaning no more worrying about microparticles of plastic from bottled water or the contaminants in local tap water such as lead, which was recently discovered in elevated levels throughout Bergen County. An added bonus is never again having to lug heavy water products home from the supermarket.
H2Only is located at 1000 Portside Dr., Edgewater, NJ. For more information, call 201-941-7785 or visit H2OnlyWater.com.