Local Insights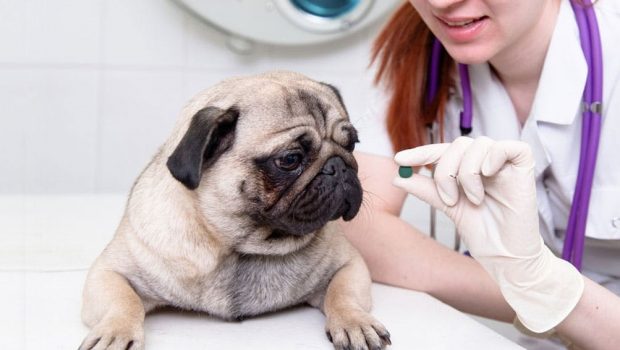 Published on June 5th, 2019 | by Mia Frezzo
0
Probiotic Supplements Alleviate Anxiety in Pets
by Mia Frezzo
Eighty percent of pets' immune systems reside in their digestive system. New research shows that maintaining a healthy gastrointestinal tract not only supports good digestion and a strong immune system, but also reduces anxiety. This finding is significant because many pets may periodically show signs of anxiety all the time or quite frequently.
This may be demonstrated in our cats via hiding, vocalizing, refusing to eat well and avoiding the litter box. Anxiety in dogs may be demonstrated by hiding, trembling, excessive barking, chewing, destructive behavior, pacing, circling and loss of appetite. Physical measurements of anxiety include an increased heart rate and increased level of cortisol, a stress hormone. Living with an anxious pet can also cause feelings of nervousness and worry by the family members and disrupt the household.
Probiotics are the friendly bacteria that reside in the gut. They are necessary for digestion of food and to prevent infectious or pathogenic bacteria from taking over. Pets with a depleted bacterial flora (population of digestive bacteria) are more likely to develop other diseases because their immune systems become weakened.
The amount of good digestive bacteria in our pets' gastrointestinal tracts directly affects their mood. This means that their physical well-being and emotional well-being are closely linked to the health of their digestive systems. In a study by P&G Pet Care, "Effects of Varying Doses of a Probiotic Supplement Fed to Healthy Dogs Undergoing Kenneling Stress," it was determined that 90 percent of Labrador retrievers receiving a probiotic supplement showed a reduction in anxious behavior.
Following the administration of the probiotic for several weeks, their heart rates and blood cortisol levels were reduced. In a similar study, probiotics were shown to be as effective as antibiotics in treating stress colitis (diarrhea due to stress) in shelter dogs.
It is good practice to provide our pets a high-quality pet probiotic to bolster their immune system and maintain a healthy gastrointestinal tract. A pet's digestive flora is different from ours, so it is best to seek a veterinary or pet product that is concentrated, potent and contains a variety of live bacteria. The bacteria in the supplement must be viable (alive) and able to reproduce to be beneficial. A good-quality product will be formulated to withstand the highly acidic stomach, allowing the bacteria to reach the intestines alive, where they will be most effective.
It is also recommended that pets consume a high-quality species-specific diet (cat food for cats, dog food for dogs), a probiotic and an omega-3 supplement for optimal daily nutrition. Additionally, pets can also benefit from medical-grade essential oils to further combat anxiety and support their immune system.
Dr. Mia Frezzo is an integrative veterinarian and owner of the Animal Hospital of Hasbrouck Heights, located at 180 Boulevard. For more information or to schedule an appointment, call 201-288-7800. For a list of high-quality pet foods, visit Tinyurl.com/PetEats.