Publisher's Letter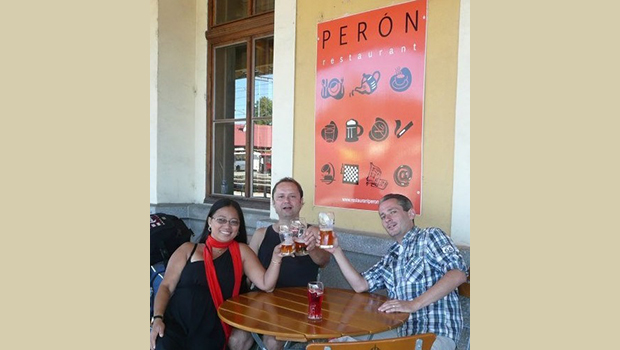 Published on June 30th, 2019 | by Jerry & Pat Hocek
0
Day of Independence
Foto from left: Angelica, Jerry and Antonín Prchal, having a beer at the train station cafe in Jerry's town of birth, Benešov, Czech Republic. Foto credit: Romana Hocková
I was born in Benešov, Czechoslovakia, on July 1, 1967. On August 20, 1968, the Soviet Union led Warsaw Pact troops in an invasion of Czechoslovakia to crack down on reformist trends in Prague. The Soviet action successfully halted the pace of reform. It also almost brought the entire Czech economy to a standstill.
We fled the country in August of 1969, as the borders were not yet completely secured by the Soviets. My parents got on a train one warm, quiet night. They had two suitcases, one thick, red blanket and me. We crossed the Austrian border to freedom in less than three hours, and eventually found our way to a refugee camp in the quaint little town of Traiskirchen.
The second memory that I'm able to recall is a female clerk at the Traiskirchen post office handing me a chocolate bar. My first memory ever occurred before we emigrated to Austria. I failed to successfully grab a near-empty glass of beer from a customer's table in order to gulp down what was left, and knocking it over onto the table. This wasn't the first time I did this. Over the years, an uncle of mine periodically reminded me of various accounts of this activity. Even though this particular attempt was botched, numerous others were not, and it's a wonder how I later avoided becoming an alcoholic.
Making a mess of the customer's table drew attention to what I had done, and now I had to act very cute in order to avoid the patron's potential backlash, as well as that of my parents. I was learning a more sophisticated form of manipulation than perhaps what my peers were doing at the time, such as crying at the checkout line to force mom to buy that lollipop.
Since my parents couldn't get real jobs in Czechoslovakia after the Commies invaded, they elected to take what they could get at a local bar/restaurant that my paternal grandfather was given to manage. He cleverly aligned himself with the invaders in orders to get some perks out of the whole damn mess. In our case, my parents were granted a way to get by. It was better than not having any work. The only issue was, who was watching me …the beer-swilling, young prince of Europe?
Happy Independence Day! Trust me. It's good to be an American.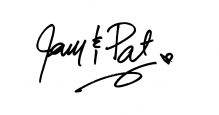 Jerry Hocek and Angelica Pat Sanshompoo, Publishers