Publisher's Letter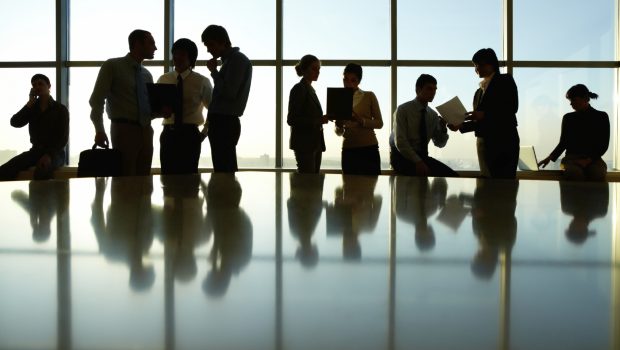 Published on August 26th, 2019 | by Jerry & Pat Hocek
0
New Contacts, Fresh Ideas and Grander Visions
Summer has been quite good this year. Aside from enjoying the outdoors considerably more than last summer, it's been quite an interesting ride. The creative juices have been percolating over a high flame and it's time to finally blow the lid off the holistic health and wellness industry. Some pretty interesting folks have been showing up the last few months, bringing to the table more contacts, fresh ideas and grander visions.
A few weeks ago, I received a text message from dream interpreter and radio personality Jefferson Harman, introducing me to Debbie Peterson. Debbie runs the annual Wellness Gala (WellnessGala.com) in North Jersey. The next one is set for October 27th at the Parsippany Sheraton Hotel. It's the only event of its kind in our area, and it attracts most of the movers and shakers in the New Jersey holistic health scene. I've been buttonholed by Debbie to speak at this event. So, if you like these publisher letters, come see the show in the flesh. I guarantee you'll have a blast hobnobbing with your colleagues while noshing on what Debbie has in store for the event's menu.
I recently met Andrea Powers of Powers Yoga Studio in Bergenfield, New Jersey. Her Yoga Brunch Cruise on the Hudson River (YogaBrunchCruise.com) recently received so much attention that she had to change the event date to make time to secure a larger cruise ship on the Manhattan side of the river. Reminds me of that scene in Jaws, when the great white first revealed it's massive head to Roy Scheider's character as he was baiting the water with chum. "We're going to need a bigger boat…," he said, as he slowly backed away from the bow in a state of shock.
Andrea later connected me to her PR lady, Karim Orange (KarimOrange.com) Karim is a nationally-recognized, natural cosmetics expert, celebrity personal care products artist and two-time Emmy Award nominee. Karim's work has graced the faces of countless stars in television, music, movies and theater. What makes her a unique force in the cosmetics arena is her role as a sustainable/clean make-up activist. Hailed by ELLE magazine as a "green star," she has also earned a substantial following for her Huffington Post lifestyle blog, and her work for Organic Spa magazine. I'm already a fan of Karim's work, as I refuse to kiss any women that wear toxic, chemical-laden mainstream makeup.
The full-length versions of these stories and many more are now available via our community-driven, healthy-living newsletter. Go get it delivered right to your inbox each week by pointing your browser to PlanetJersey.com.
Welcome back to school, kiddies!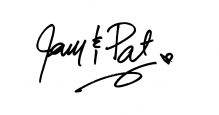 Jerry Hocek and Angelica Pat Sanshompoo, Publishers