Advertorial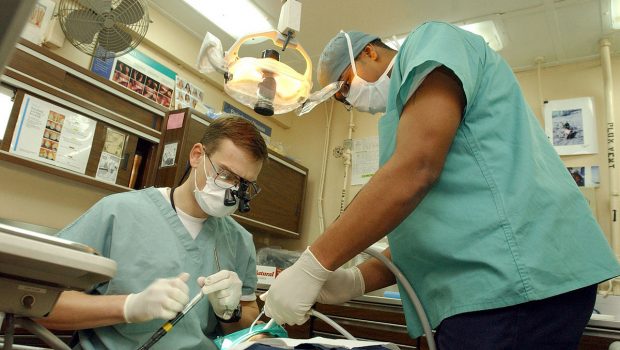 Published on October 31st, 2019 | by Maria Karameros
0
A Strategy to Prevent Costly Dental Procedures
by Maria Karameros
According to a new survey by the University of Michigan, 51 percent of adults ages 50 to 64 do not know how they will obtain dental insurance once they retire. As we age, dental procedures costing $20,000 to $50,000 are not uncommon due to neglect, inferior dental care and poor diet. We may not be able to control the rising cost of professional dentistry or how the health-care system currently operates, but we can do our part to prevent the need for major procedures. One way is to start using a superior toothpaste.
SprinJene toothpaste is unique with its patented formula containing zinc and black seed oil. Sometimes called black cumin, black seed oil has been used for centuries in Africa and the Middle East for oral health. A 2016 study by the National Institutes of Health, "Nigella Sativa and its Active Constituent Thymoquinone in Oral Health," states the oil not only prevents dental caries, but can even heal them by promoting bone health. Anti-inflammatory, antibacterial, antifungal and wound healing properties were also cited as benefits of black seed oil.
Other ingredients in SprinJene include coconut oil, which is known for its anti-inflammatory and antibacterial qualities, and zinc, which controls the growth of bacteria, plaque and tartar. Stevia is used to provide a sweetness without sacrificing quality and safety. SprinJene is certified vegan, gluten-free, kosher, halal and free of all artificial sweeteners, dyes and preservatives. Its ingredients naturally whiten teeth while also effectively reducing tooth decay.
To avoid the financial and literal headache that can accompany major dental procedures, use a superior toothpaste, eat a nutritious and varied diet and find a quality dentist with an excellent track record, as a preventative to resolve smaller issues before they grow to larger, more expensive dental projects costing thousands of dollars.
SprinJene founder Dr. Sayed Ibrahim states, "I always believed that the world deserves better toothpaste…" An organic chemist by trade, he was inspired by his Sudanese mother's herbal home-remedies. Ibrahim has been marketing his unique creation since 2015 and has added new product lines for sensitive teeth and children. Lip balms and oral rinses are also poised to hit the shelves in time for the holidays. SprinJene toothpaste is currently available at Costco, Bed Bath & Beyond and Amazon.
For more information, call 732-640-1830, email Inquiries@SprinJene.com or visit SprinJene.com.