Therapy Briefs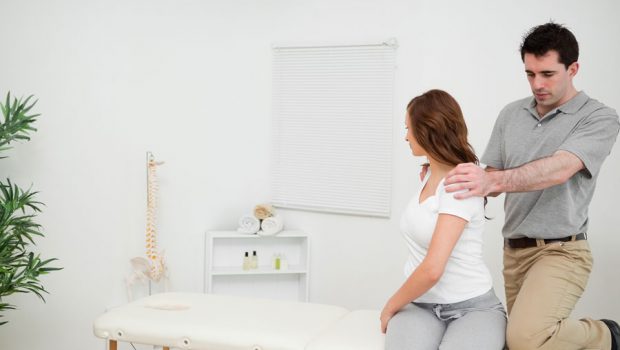 Published on October 31st, 2019 | by Michael Magwood
0
The Holistic Chiropractic Examination
by Michael Magwood
It takes confidence to seek out a new doctor, especially in a specialty like chiropractic, that is often unfamiliar and misunderstood. This is further complicated by the fact that there is a great deal diversity in the chiropractic profession of technique, philosophy and even how chiropractors identify their role in the healthcare community. This can make choosing a chiropractor challenging when looking to be evaluated. Patients want an examination and recommendations that are mindful, thorough and sensitive to their health goals.
To receive the best quality care, patients need assurances ahead of time that their new doctor is experienced with their condition. Seeking a doctor's care from a web search alone can be misleading. Conversely, when utilizing a reputable directory like Wellacopia, patients are more likely to be referred for a highly professional experience. It is important to find a chiropractor that does more than just basic techniques, as well as avoiding a chiropractor that overstates their expertise.
A holistic chiropractic examination is a discovery process and an educational experience. Most new patients show up in the late stages of a crisis or painful condition. They soon find out that there are many more benefits available from chiropractic care beyond the treatment of their condition. For a holistic thinking patient, it makes sense to find a like-minded chiropractor that considers the effects of lifestyle stress on an ongoing state of well-being.
Chiropractic care can reduce interference (disease) to the vital nervous system, which controls all other systems and functions; align and mobilize the bony structures, muscles and ligaments; remove tension along the spinal cord to ease brain-body communication; allow for alternative approaches to treat conditions naturally; and decrease the potential for medical intervention.
A typical holistic chiropractic exam can typically be completed in 30 minutes, followed by the chiropractor taking time to interpret the results and generate an appropriate plan for care. Along with a medical history, family history and description of the chief complaints, a chiropractic examination should include a list of current and past physical traumas, emotional stressors and chemical exposures. If the examination demonstrates the need for chiropractic care, disease and the diagnosis of vertebral subluxation will be documented. Chiropractors uniquely and specifically work to clear subluxations and their effects.
Chiropractors are also responsible for assessing all systems of the body and referring patients to their medical specialists when appropriate, therefore establishing credibility in co-treatment and prioritizing the well-being of all patients.
Dr. Michael Magwood, DC, CACCP, TRT-Adv Cert, AT-Cert, pediatric and prenatal specialist in chiropractic, is the owner of Pure Balance Centers in Clifton, NJ. and New York City. For more information visit PureBalanceCenter.com.