Feature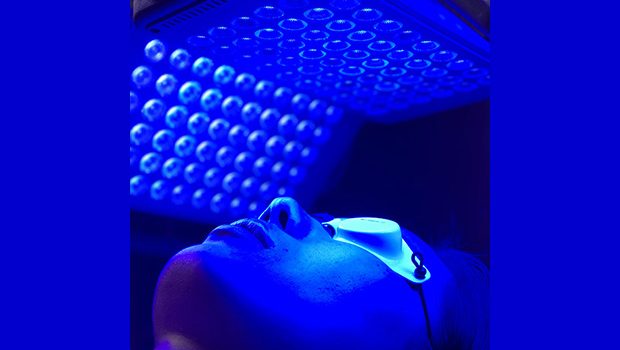 Published on December 31st, 2019 | by William Appplegate
0
Healing Acne and Acne Scars
by William Appplegate
Many adults suffer or still suffer from acne. It's even worse going through the same scenario as teenagers. Many topical and oral medications such as antibiotics, retinoids, benzoyl peroxide, acids, systemic antibiotics like tetracycline have minimal or short-term results, in many cases bad side effects and cost hundreds of dollars.
Light therapy has been proven in multiple scientific studies to kill the acne-causing bacteria, as well as heal the skin and reduce inflammation and acne scarring. Blue wavelength at specific powers is absorbed by porphyrins that are produced by P. acnes. This absorption creates reactive free radicals which in turn lead to bacterial destruction of acne. Red light affects the sebum secretion, changing the keratin acyte behavior, as well as affecting cytokins to reduce inflammation and speed up healing, as well as increase production of collagen and elastin.
Options for treatment include the light pod, which produces red, blue, and additional yellow wavelengths. One to two treatments per week is optimal for five to 15 weeks at a cost as low as $25 per session. For at-home use, there are various light panel options with red and blue light that can conveniently be placed on a table, hung on a door/wall, or handheld. The cost is $225 to $899, depending on size.
To learn more, visit LightPathToWellness.com or LightPathLED.com for home use. Call 833-544-4865 and visit us at 209 Main St., Fort Lee.