Health Briefs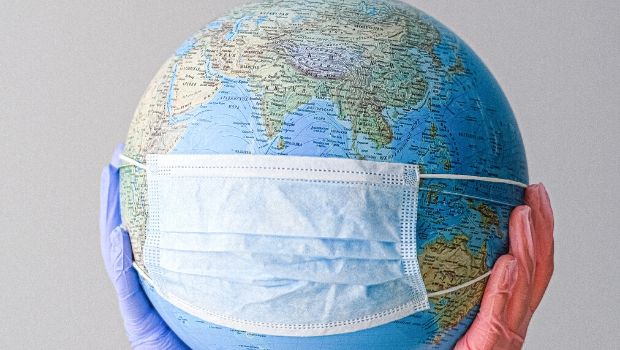 Published on May 31st, 2020 | by Dr. Susanna Eun, L.Ac., Ph.D.
0
How to Deal with the Virus Scare
The impact of COVID-19 feels 10 times bigger than that of 911; it's akin to nukes detonated everywhere across the globe. As the lockdown appears to be easing up, we know that we must adjust to new parameters of life for our physical, emotional and mental health.
Boost Immune Function
The key in protecting ourselves against this virus is not so much dependent on new drugs or vaccines. Rather, the key is to boost our natural immune capacities as best as we can. Good nutrition, exercises, positive outlook and sound sleep all help, but it's not easy to put those into practice in the midst of chaos and confusion.
We can raise our vibration frequency. According to quantum biology, when we tap into a higher level of frequency, our brains start producing neurological signals that will promote a faster healing in all aspects of our being, including immunity. Ten to 15 minutes a day of meditation, prayers or chanting mantra and focusing on aligning our self to "the highest good" will undoubtedly produce a powerful protection shield.
Actively replace negative emotions with positive ones. When we are under stress, our bodies produce high amounts of stress hormones, which in turn suppress our immune functions dramatically. In other words, the more we're stressed-out we are, the more likely we will catch the virus.
Effective, well-proven, low-cost, immune-enhancing tips include:
Vitamin C: 2,000 mg/day, vitamin D—2,000 IU/day (best source of vitamin D is sunshine)
Zinc: 10 to 20 mg/day (best sources of the zinc are oysters, red meat, poultry, beans, nuts)
Elderberry syrup: (1 tsp/day)
Oregano oil: (dilute with other oils if necessary) or 1-2 tablets of oregano extract
Raw garlic cloves: 2 to 3/day
Ginger/lemon/honey tea
Tons of fresh organic vegetables and fruits
Avoid sugar, wheat and dairy products
If experiencing high fever, chest pain or difficulty breathing, consult with a physician immediately. If we think we've been exposed to the virus and are concerned about viral attacks despite no active symptoms:
Drink tonic water; basically quinine water mixed with sugar
1/2 tsp baking soda dissolved in warm water daily
Increase vitamin C to 5,000 mg/day
Increase vitamin D to 5,000 IU/day
Increase zinc intake to 50 mg/day
Homemade Quinine Extract
Wash two or three grapefruits thoroughly and peel. In a pot with a lid, place the peels and pour water about three inches above the peels. Simmer for two hours. Do not take the lid off until it cools down completely. This concoction is bitter, so sweeten with honey. Take 1 tablespoon every two to three hours to bring up the phlegm from the lungs. Discontinue when feeling better.
Susanna Eun, LAc, Ph.D., is the owner of the Allendale Acupuncture/Nutrition Clinic. For more information, call 201-535-4066.