News Briefs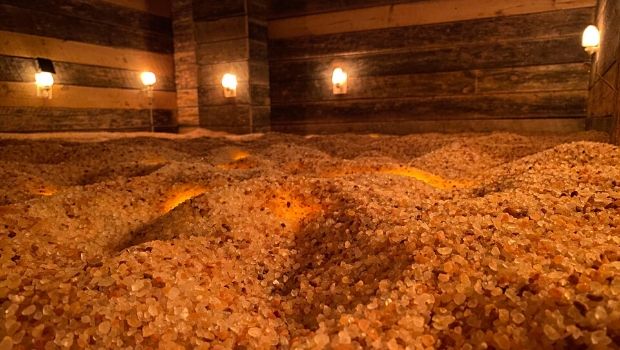 Published on June 30th, 2020 | by Natural Awakenings Publishing Corp.
0
Salt Cave Therapy Benefits Respiratory Health
Salt of the Earth, Center for Healing is open again and back to full operating hours while taking a number of safety precautions. Recent studies have proven that solid salt surfaces neutralize the COVID-19 virus in less than 60 seconds. Other non-salt surfaces such as the chairs, are disinfected in-between each session, and common areas are routinely disinfected. Salt cave sessions are limited to four people at a time, and patrons must wear a mask to enter.
Halotherapy (dry salt therapy) has been shown in many research studies to provide anti-inflammatory and antimicrobial properties. When inhaled, the micron-sized salt particles emitted by the halogenerator in the salt cave help to thin mucus, expel impurities and reduce swelling in the respiratory system. Now more than ever it is imperative to maintain healthy lung function and support our immune system. So consider adding halotherapy to any of your wellness routine.
Location: 811 Chestnut Ridge Rd., Chestnut Ridge, NY. For more information, call 845-290-0678, email SaltOfTheEarthCFH@gmail.com or visit SaltOfTheEarthCFH.com.