Fit Body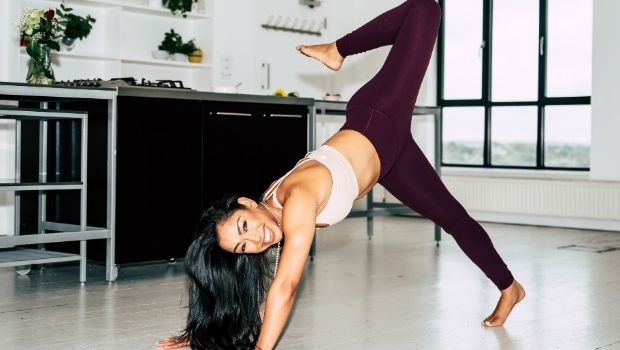 Published on September 30th, 2020 | by Natural Awakenings Publishing Corp.
0
Fire Shaper Maintains Yoga Link to Better Health
The Fire Shaper Tenafly hot yoga studio has been open for five years offering different types of classes in the heat, from flow to power flow to strength and toning classes. Owner Thara Prashad-Jhooti is a certified yoga instructor, reiki master, meditation teacher and health coach. She says, "Yoga has made such a distinct impact in my life that I knew my calling was to share it with others to help bring healing and peace to as many people as possible!"
More than 10 teachers each bring their own unique passion and experience to classes. "Our goal for you is to exceed your own expectations of what you think you can accomplish both on and off your mat," says Prashad-Jhooti. "We stretch and tone your mind, body and spirit!"
Yoga means union or to unite. "We are not just here to offer classes, says Prashad-Jhooti. "We are here to unite you first with yourself and next with your community. When you join our studio, you become part of our family. You don't need to be flexible to do yoga! That is one of the biggest misconceptions and a block that stops many from trying out a class. You come to class—our job is to help you become more flexible in both mind and body."
Fire Shaper has been repeatedly voted the number one yoga studio in Bergen County. They are in Stage I of reopening after a COVID-19 lockdown that caused them to drop to 25 percent capacity. "This is sad of course financially, but mostly it's sad for our community, because it means we can't get the yoga out to as many people right now," shares Prashad-Jhooti. "But we will stay the course and have faith that we will be able to serve even more as time goes on."
In this time of quarantine, Fire Shaper launched streaming meditations at lnk.to/SpiritWarrior. Prashad-Jhooti says, "We need meditation and inward reflection now more than ever! These are the tools available to help us navigate our current times. We are also looking forward to the launch of Spirit Warrior Nation, an online member community for yoga and meditation. Our goal is to serve not just those that we can physically see, but we want to spread the healing worldwide!"
Fire Shaper Tenafly is located at 20 Washington St., in Tenafly. For more information, call 201-266-8004 or visit FireShaper.com/tenafly.