News Briefs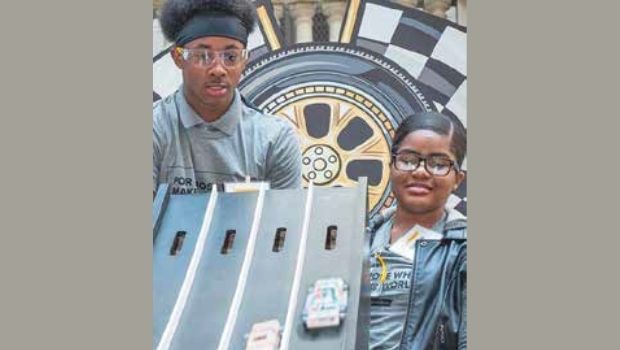 Published on October 31st, 2020 | by Natural Awakenings Publishing Corp.
0
Making For Good Challenge
The Stanley Black and Decker Discovery Education Innovation Generation Making For Good Challenge is an opportunity for students in science, technology, engineering, arts and math to learn more about building, doing and making an impact in the community.
Entrants' innovation and design a product solutions will help solve an environmental or societal problem in their home, school, community or global population. They will also create a product design blueprint and submit a 60-to-90-second video discussing the problem, how the product can help solve it and the team's process using the six-step engineering design process: ask, imagine, plan, create, test, and improve.
First place receives a total of $15,000; second place receives a total of $10,000 and a Stanley Black and Decker prize pack; and third place receives a total of $5,000 and a Stanley Black and Decker prize pack. In Judging the projects, creativity counts for 30 percent of score; engineering design knowledge counts for 30 percent; and effective communication counts for 20 percent.
Enter before Jan. 28, 2021, at Tinyurl.com/Making-ForGoodChallenge.