Business Profile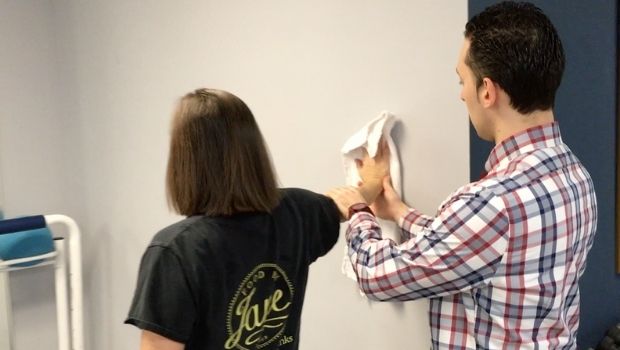 Published on November 30th, 2020 | by Natural Awakenings Publishing Corp.
0
New Way to Address Health and Wellness Needs
2020 has caught us all off guard and has made us make changes to the way we live our lives. For most of us, that might have looked like the living room or kitchen table being transformed into an office space or learning area. In either situation, we might have also started to feel more muscle aches, pain, or tension in the body due to a lack of movement during the day.
With all the pandemic rules, regulations, and even gym closures, we might have also put our body's health on the back burner. BR3 Health & Performance, LLC, was created to address all of clients' health, wellness, physical therapy and sports performance needs. The best part is that they bring our services to the customer, while taking all the CDC precautions necessary, at home, in the workplace or a nearby park. They bring the equipment to ensure a custom, individualized session focused on individual personal goals. The mission at BR3 is to empower people with the resilience they need to perform daily life activities without feeling restricted by pain or injury. There is a
specific three-phase approach to ensure success; restore, resilience and reinvent.
Restore:
The first phase is to return to baseline function They focus on managing pain through an individualized movement solution.
Resilience:
The second phase is to build a stronger foundation. The goal is to have less discomfort and build up the body to enjoy the things we love.
Restore:
The final phase is to unlock the body's potential. After working on the baseline and building a strong resilience, now reap the benefits of the new gains acquired.
Whether personal goals may be to pick up a new sports hobby, improving the body's efficiency or learning how to work out at home, client can reinvent themselves by looking for new ways to challenge their body and see its full capability.
Bryan Munoz, PT, DPT, a mobile concierge physical therapist serving Bergen County and Surrounding Areas, is the owner of BR3
Health & Performance, LLC, located at BR3HealthAndPerformance.com.