News Briefs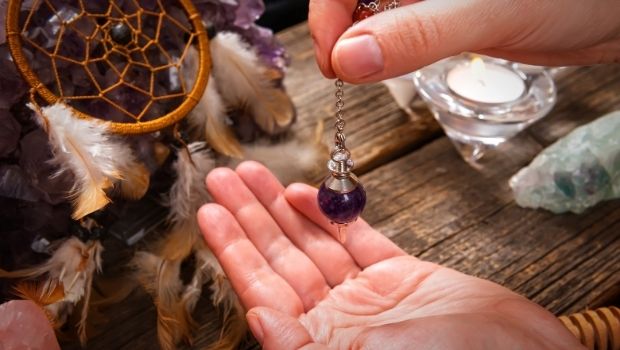 Published on February 28th, 2021 | by Natural Awakenings Publishing Corp.
0
Unlock the Secrets of the Pendulum
Lois Kramer-Perez CHt, will present Playing With Pendulums from 7 to 9 p.m., March 16, online, to learn the basics Pendulums have   become a very popular tool today. No pendulum experience is required.
She says, "Pendulums have been used for dowsing and accessing intuition for hundreds of years. You may have seen people hold a ring on a string over a pregnant woman's belly to see if she is having a boy or a girl." Kramer-Perez will teach participants how to set the pendulum to access information and what to do when they do not have their favorite pendulum on hand.
They will practice using the pendulum to receive information and learn how to begin using a pendulum to clear space, clear themselves and clear others and have fun while gaining a valuable tool. BYO pendulum or tape a quarter to each side of a teabag that has a string.
Register through the Conscious Design Institute at LoisKramerPerez.com/my-events. To get more information, email Lois@LoisKramerPerez.com.