Recipes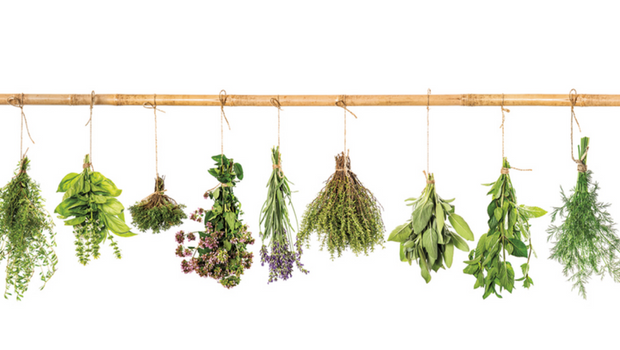 Published on August 22nd, 2022 | by Natural Awakenings Publishing Corp.
0
Air-Drying Fresh Herbs
Fresh herbs of choice (basil, parsley, sage, rosemary, thyme and dill are all good candidates)
String (such as cotton baker's twine)
Rinse off the fresh herbs and pat them dry. Tie the herbs by the stems in small bunches. Hang them upside-down indoors and out of direct sunlight. Depending on the type of herb, they will take several days to a week or longer to dry. When dry, crush herbs with a mortar and pestle or in a clean coffee grinder. Store in glass jars with tight-fitting lids.
Source: National Center for Home Food Preservation