Recipes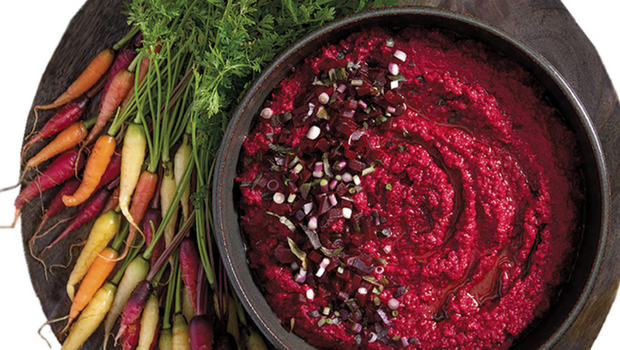 Published on September 27th, 2022 | by Natural Awakenings Publishing Corp.
0
Beets Hummus
Yield: 6 servings
2 roasted beets, small
1 15-oz can chickpeas
1 large lemon, zested
½ large lemon, juiced
1 pinch salt and black pepper
2 large garlic cloves, minced
2 Tbsp tahini
¼ cup extra-virgin olive oil
Peel and dice beets into cubes and roast in the oven at 350° F for 20 to 25 minutes. Once the beets are cooled, place them in blender or food processor and blend until only small bits remain. Add remaining ingredients except for olive oil and blend until smooth. Drizzle in olive oil as the hummus is mixing. Taste and adjust seasonings, adding more salt, lemon juice or olive oil, as needed. If it's too thick, add a bit of water. This dish will keep in the fridge for up to a week.
Recipe by The Chef's Garden.