Health Briefs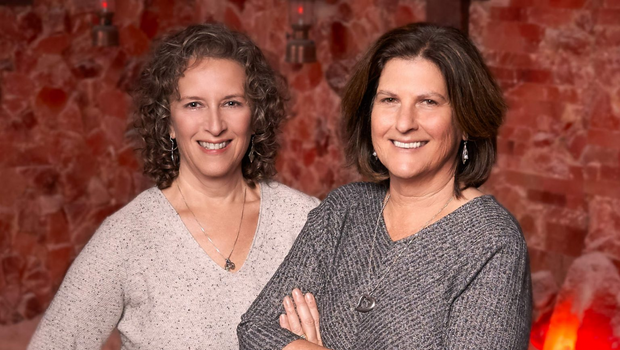 Published on October 31st, 2022 | by Natural Awakenings Publishing Corp.
0
Salt of the Earth, Center for Healing Holistic Wellness Center
Susan Toron, DC, and Sheryl Silver, FMCHC, recently celebrated the sixth anniversary of their holistic wellness venue, Salt of the Earth, Center for Healing. They opened with only the Himalayan salt cave in October 2016, and weren't sure it would be embraced by the community. As more practitioners joined them, the original vision has come to fruition, offering a variety of natural healing treatments that complement traditional therapies.
Acupuncture, chiropractic, Ayurvedic medicine, reiki, functional medicine health coaching and nutrition counseling, CBD (cannabidiol) consultation, craniosacral therapy, massage, manual lymphatic drainage, raindrop therapy and far-infrared Biomat therapy are all available. Monthly special group events include meditation, sound healing, past-life regressions and more.
Thousands of pounds of pink Himalayan salt surround clients in an environment that recreates the microclimate of naturally occurring subterranean salt caves (speleotherapy). In addition to the walls and floor, a halogenerator crushes salt into dry, micron-sized particles to be inhaled. This is known as halotherapy, a non-invasive treatment that allows the body to use aerosolized salt as a method of natural healing. Himalayan salt particles have anti-inflammatory and anti-microbial properties that open the airways and reduce or eliminate mucus from the lungs. These properties make it an ideal natural therapy for the symptoms associated with post-COVID, asthma, allergies, COPD, sinusitis and more.
Toron, a chiropractor, and Silver, a health coach, work together to implement a functional medicine approach to wellness for their clients. They believe it is best to get to the root cause of a patient's condition rather than address only the symptoms. This philosophy allows them to incorporate the multitude of healing modalities offered at the cave. They will create an individualized plan that includes proper eating plans, supplements and lifestyle changes.
As New York state-certified hemp retailers, they help clients understand the benefits of CBD and take time to explain how to use it safely and effectively. Although it has become a major offering in the health and wellness industry in recent years, along with the popularity comes a lot of misinformation and CBD products of varying quality. Salt of the Earth has taken the time to research CBD, such as how it is made, what the potential benefits are and how best to use it, based on individual needs. In the process, they have investigated many products to select the brands they are comfortable carrying at their center.
Salt of the Earth, Center for Healing is located at 811 Chestnut Ridge Rd., Store E, in Chestnut Ridge. For more information or to arrange a private consultation, call 845-290-0678, email saltoftheearthcfh@gmail.com or visit saltoftheearthcfh.com.