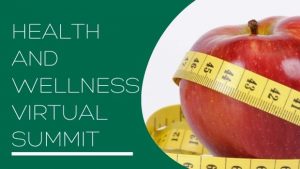 Join the unique and enlightening Virtual Health and Wellness Summit from 7.00 to 8.30 p.m., October 29, to network with local health leaders and practitioners and learn about the latest holistic health practices and basics of building a healthy lifestyle in the new COVID-19 Age.
Agenda –
Functional Medicine by Dr. Doug Pucci, – Dr. Douglas J. Pucci, D.C. is a licensed, practicing healthcare professional and wellness consultant.
Integrative Medicine (Homeopathic)  by Dr. Susanne Saltzman,  – Susanne Saltzman, M.D. has over 25 years of clinical family practice treating acute and chronic illness in children and adults.
Holistic Dentistry by Dr. Vladimir Gashinsky . – Dr. Vladimir Gashinsky, DDS is a Dentistry Practitioner in Millburn, NJ and has over 47 years of experience in the medical field.
Attendees can meet the people and practitioners transforming our whole approach to staying healthy and keeping fit at home and at work. They will learn from well-being experts about the basics of building a healthy eating pattern as well as about services, technologies and practitioners that are leading in this new era of personalized health and medicine.
Health and Wellness
New lifestyles and taking care of our health during the COVID-19 pandemic from the perspective of holistic healthcare providers
Impact on health due to working from home, less mobility, school closure, online shopping, etc.
Modified care plans for non-chronic lifestyle diseases like diabetes, dentistry and mental health.
Disease focus on diabetic care in Covid Age
Business & Practice Focus
Societal changes and new way of doing business
Future trends in healthcare due to lifestyle changes
How practice have adapted to the post-COVID-19 environment
Trends in patients acquisition, etc.
Register for free at Health & Wellness Meetup  and receive goodies and discounts.