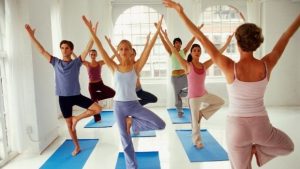 Hello Yoga Studio Owners & Teachers, Certification Programs!
We understand these are challenging times for your yoga studios and certification programs. So want to support you by offering this low cost promotion.
Based on recent feedback and regular inquiries from readers, we are creating a region-wide yoga directory that hope all studios and certification programs will participate in. We have made this VERY affordable and large base of listings. This means that the cost is spread out evenly and then covered easily. This guide will remain for a full year.
$295 for the entire year.
The guide will run for 12 consecutive months.
Includes:-
1 Yoga Guide Directory listing
1 Calendar listing per month (in print)
Unlimited calendar listing online
A free editorial (200 words)
And a chance to have your Asana pose appear on the cover of Natural Awakenings magazine.
For more details contact us at 201-781-5577 or Email us at publisher@naturalawakeningsnnj.com