Natural Pet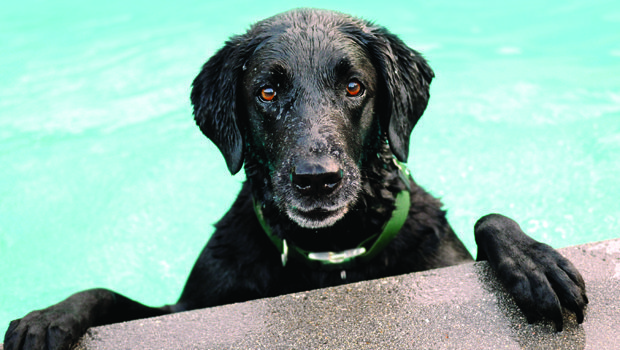 Published on May 30th, 2013 | by Sandra Murphy
0
Dog Sports
People & Pets Play Well Together
With most exercise programs, while his person works out, a dog stays home alone, counting squirrels outside the window and wishing Animal Planet wasn't a rerun. How about bringing some of that exercise home so the pet gets fit, too?
John E. Mayer, Ph.D., a Chicago clinical psychologist and author of Family Fit, maintains that, "Fitness works best as a group event, including the family dog. They love to participate in many things, so be creative. Try swimming, touch football, jumping rope, rollerblading, tag or hide-and-seek."
Diane Tegethoff Meadows and Susan Riches, Ph.D., each accepted a challenge to exercise with their dogs 30 minutes a day for 30 days. "I walk my three Scotties every morning anyway, so adding minutes was easy," says Meadows, a retired senior paralegal in Bulverde, Texas. "One of them is in charge of choosing the route, and we seldom go the same way two days in a row." Riches, a retired Fort Lewis College professor and archaeologist, in Durango, Colorado, doesn't let inclement weather interfere. "Inside, we play fetch up and down the stairs," she says. "I hide treats for tracking games of 'find it.'" The dogs also like to jump through hoops. "The Scottie and Westie go at it for 30 minutes; the Maltese stops after 15."
Jeff Lutton, a Dogtopia dog daycare/boarding franchisee in Alexandria, Virginia, conducts a popular running club. "On Sunday mornings we have about 15 people that run with their dogs. My golden retriever used to run six miles, but since she's 9 now, we've cut back to three."
"Treibball [TRY-ball] is herding without sheep, soccer without feet," explains Dianna L. Stearns, president of the American Treibball Association, based in Northglenn, Colorado. "All you need is Pilates balls, a target stick for pointing, a signal clicker and treats. It's a fun, problem-solving game for all involved."
The idea is for the dog to direct rubber balls into a goal with its nose, shoulder and/or paws—eventually, as many as eight balls in 10 minutes. Treibball can be played in group classes or competitions or at home using a kiddie soccer goal.
Another exercise option is to turn the backyard into an obstacle course for the dog, kids and adults. Use a clicker to signal the next move. Four or five hula hoops spaced a bit apart provide a pattern for a sit/stay game as the dog moves into each one on command. A thin wooden dowel across two boxes and anchored to a stick-on photo hook on either end provides a hurdle. A child's oversized plastic golf club hits a tennis or plastic ball just far enough for the dog to retrieve.
For a doggie triathlon, add more elements, such as yard races between dogs and children on their tricycles or scooters down a straight path, with everyone cooling off in a hard-plastic swimming pool as part of the event.
For dogs that are older or have mobility issues, some stretching before or even after exercise is suggested. "Doga [dog yoga] has become a daily ritual with my 11-year-old golden retriever since the onset of arthritis in her hips and back. Besides keeping her joints limber, it's good one-on-one time for us," says latchkey dog expert Eileen Proctor, in Castle Rock, Colorado.
"Whenever she wants to stretch, she will come up and gently paw me," relates Proctor. "Her favorite is the upward dog pose. Before practicing doga, this dear one had trouble getting to her feet, and then was lame for a minute. Now she is able to get up and move about immediately."
When exercising with pets, always keep plenty of water handy, start slow and watch out for how the weather or workout affects the participants. Scientists have changed from saying it takes 21 days to form a new habit to admitting it may take up to three times that long. That might be true for people, but try explaining it to the dog standing at the back door on day two—he's ready to do it again.
Dog Running Tips
by Jeff Lutton
 Avoid running on hot pavement with longhaired or thick-coated dogs.
 Shorten mileage for pups under 2 years, as well as older dogs.
 Avoid concrete surfaces, which are rough on paw pads.
 Stay away from winter road salt; it can cut and further damage paws.
Watch for hip or knee problems; if a dog lags behind, it's time to stop.
Jeff Lutton, of Dogtopia, conducts a running club for people and their pets in Alexandria, VA.